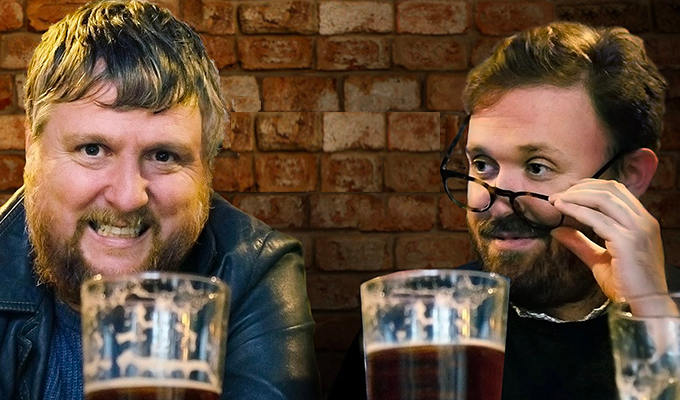 Lasties
Tim Key and John Kearns are such a natural pairing, you wonder why they haven't collaborated much before. Both find their astutely observed comedy in the minutiae of ordinary men with modest but unfulfilled ambitions, which they play out with low-key realism.
Such is the case with Lasties, a new series of 15-minute plays for Radio 4 set after the 'last orders' bell in various pubs.
In the first episode, Coat, the dramatic tension is little more than Kearns' character Boo wanting to leave while Key's Ray wants to keep the conversation until the very end. After all he has a crucial romantic text to write to 'veg girl', while Boo has his girl Barb and Newsnight to get back to.
It's a natural, circuitous conversation, starting with their petty grumpiness at the octogenarian at the piano or landlord Derek clearing up empties – and suggesting a porcine-based alternative techniques: 'You're talking about panniers!' 'Yeah, I'm serious'.
As Boo idly goes through the pockets of his big coat, unearthing the likes of a fork and a bottle of bubbles, Ray discloses who 'veg girl' is, and his awkward, panicked flirtation techniques. 'Why've you held this back,' Reg protests at this literal 11th-hour revelation. 'This is 10 o'clock stuff!'
Lasties offers a congenial slice of only slightly exaggerated realism, with delightfully surreal touches, all emerging from loving character portraits of simple men with simple pleasures. It's a pleasure drinking with them…
» Lasties: Coat is available on BBC Sounds now.
Review date: 21 Oct 2021
Reviewed by: Steve Bennett
What do you think?