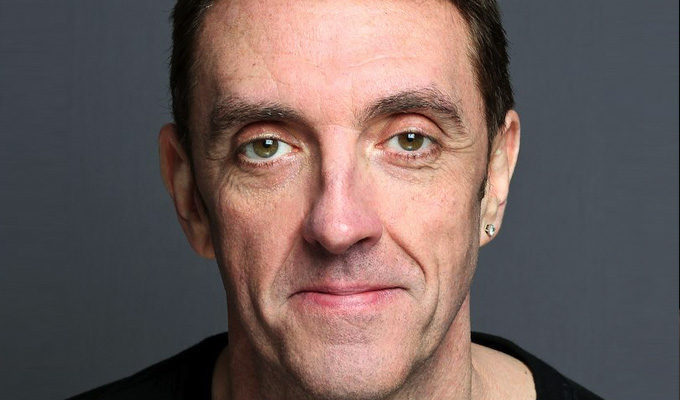 Chris McGlade - Forgiveness
This is the show they tried to ban!
Or, to be rather less shrill, Forgiveness is the show the Soho Theatre got cold feet about inviting back because it involves Chris McGlade using a couple of racial slurs.
In the end, he negotiates around them – but in a way that we all know what he's REALLY saying – as he makes the argument that it's intent, not the words themselves, that's important.
McGlade had been a diversity booking by London's epicentre of liberal, metropolitan comedy. White working-class voices are rare on the predominant stand-up circuit – and McGlade's is louder, prouder and more passionate than most.
Effectively getting uninvited by Soho Theatre unfortunately feeds the 'cancel culture' frenzy, so McGlade's show is now presented by Comedy Unleashed, which devotedly champions the 'anti-woke' crusade. Compared to the Edinburgh Fringe, where he first performed this show to great acclaim in 2019, he now has an audience more predisposed to being on his side.
It also means the hour he would have performed at Soho has now extended to more than two – and unfortunately suffers from the inflation, diluting the impact and the intensity and allowing a little more room to question the key messages.
There are two key strands, which have been separated to span the interval. The first half is a cri de coeur against the censorious liberal elite; the second a poignant and candid account of the murder of his father and the long-term effects that's had on him.
They are tied via the character of Terry McGlade, whom his son depicts as the life and soul of the party, always making jokes – usually politically incorrect ones – about those he encountered. McGlade Jr describes even racially loaded gags as part of a working-class culture of banter, a way of bonding with others and lightening tough lives and acting as a pressure release. A culture he sees as under threat from a tsunami of prescriptive woke diktats determining what you can and can't say.
It's why he – an avowed socialist and trade unionist – voted Conservative for the first time at the last election. Anyone wanting to understand the Brexit vote or the political fall of the 'red wall' across northern England need look no further than this passionate polemic. In Redcar, where McGlade lives, a working-class, local, gay Conservative candidate ousted the Labour incumbent – a southern, Oxford-educated former PR consultant parachuted in from Islington via a controversial all-women shortlist.
There's plenty in McGlade's rhetoric that a liberal leftie would have grounds to challenge – from whether racist language is an intrinsic part of being working-class to a misunderstanding of the admittedly unhelpfully named 'white privilege'.
But the routine is heartfelt, eloquent, powerful and frequently funny. McGlade's background is in the working men's clubs, and the 57-year-old has the instinct to pepper his invective with one-liners. Sometimes they are generic, but it's the argument – as well as McGlade himself – that brings the originality. He also proves that sometimes saying the most inappropriate thing is funny; brutal taboo-busting is a part of comedy, as long as the intent is clear.
The second part of the show is a more thoughtful reflection on his relationship with his father and other family members, including his now estranged wife. McGlade has had a tough time of things, clearly, but has found escape in comedy, and frequently lightens the mood now with a silly, cathartic joke.
In a skilful exhibition of candid storytelling, he tells of his all-consuming anger over his father's murder, but how forgiveness allowed him to let that go, and not be defined by that.
Though contentious, Forgiveness is an important, thought-provoking show melding the serious with the silly and pulls no punches. Although this extended cut reduces the power of those blows, so while it remains recommended viewing, the hour-long version has more intensity and more impact.
Review date: 12 Oct 2021
Reviewed by: Steve Bennett
Reviewed at: Backyard Comedy Club
Recent Reviews
What do you think?