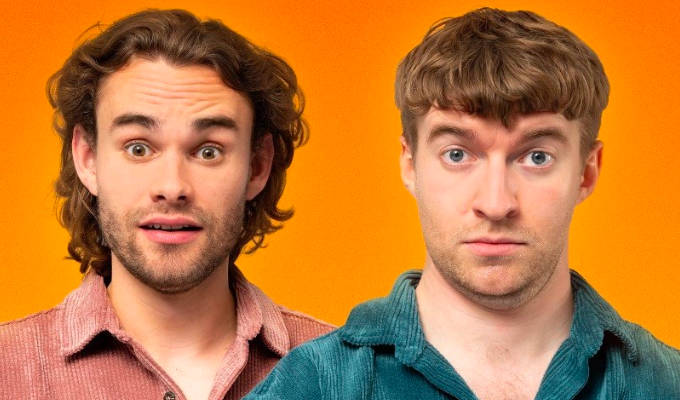 The Bean Spillers
The Bean Spillers' gimmick is that… well, they spill the beans. Improvisers Sam Cochrane and Alex Prescot take some gossip or shameful story from the audience and improvise a musical around it.
In their preamble, they have the sort of smug actorly bonhomie and preternatural enthusiasm that could turn an old cynic off. As could the fact they attract an equally exuberant young audience, on a hair-trigger for over-excited reactions.
Yet it turns out they earn their acclaim – albeit with the help of guest Ruth Bratt, an accomplished hand at this game and a regular with that paragon of musical improv, Showstopper!
The story they chose tonight, from the cacophonous technique of everyone shouting their secrets at once, revolved around a man who'd tried to bundle a neighbour's cat into a cage to dispatch to the RSPCA, believing it a malnourished stray.
Imagining what came next was a relatively straightforward affair involving just five characters. That kept the narrative focussed, despite the occasional surreal flourish sparked by a performer's panicked idea. Plus they cheekily goad each other into deliberately challenging digressions: which is how we came to have the poetry slam session.
Bratt's skilled at characterisation, creating personas more credible than the cartoonish grotesques conjured up by the two regulars, but between them they struck a pleasing balance. Her references to the likes of toxic masculinity gave the silliness the grit of relevance, while musically, she ad-libbed the stand-out song of the night, too.
But all three had their moments in the spotlight, crooning decent parodies of West End staples including soul-searching ballads and aspirational spirit-rousers, all to the keyboard accompaniment of Jordan Clarke. That you almost don't notice he's there through the narrative sections is testament to how skilfully he's catching the mood.
The improvised musical is fairly brisk, barely over 40 minutes once all the top-of-show business has been dealt with, which is just about right. Despite the energetic efforts of Cochrane and Prescot especially, the show started to flag towards the end. But they hit their climax before problems set in – sending the audience out on a high from a slick, fun and frivolous show.
Review date: 30 Aug 2021
Reviewed by: Steve Bennett
Reviewed at: Hen and Chickens