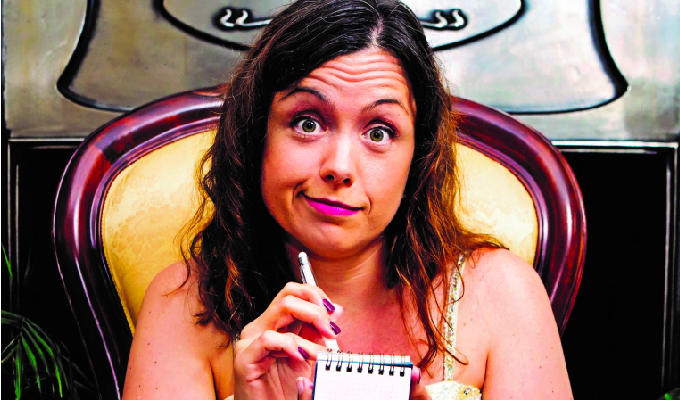 I Am Not Phoebe Waller-Bridge
The Phoebe Waller-Bridge line isn't just a gimmicky title to pull in the punters, it's the whole basis for this show in which Joanna Tilley measures her life against the Fleabag creator.
But there's no incisive self-analysis beyond the fact both are from Ealing in West London and have posh accents from their private education. And while Waller-Bridge met Brad Pitt, Tilley likes Brad Pitt.
It's odd that so much of the show – to use the term generously, it's barely over 20 minutes long – is about somebody else, with segments such as a game to find who's the most like the Fleabag character and culminating in a stalker-like letter to her idol.
Tilley does use her premise as a jumping off-point to mention other topics, such as the taboo of mentioning menstruation in TV dramas or men's apparent dislike of funny women. But it's very broad-brushed feminism from a comic whose opinion of blokes is that they're all only interested in football.
Tilley is a solid performer – that education has certainly instilled a confidence in her – but there's little nuance, cohesion or distinctive personality in the writing. I don't think anyone's going to be confusing her with you-know-who.
• I Am Not Phoebe Waller-Bridge is on at Opium at 17:40 until August 29
Review date: 26 Aug 2021
Reviewed by: Steve Bennett
Reviewed at: Opium
Recent Reviews
What do you think?