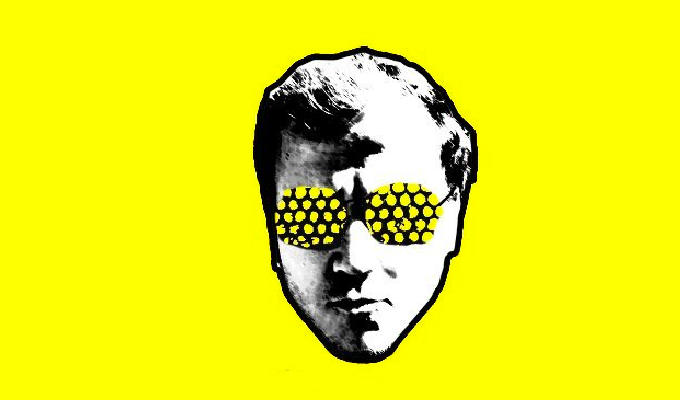 Alex Leam: The Joy of Decks
Last night a DJ… provided an undemanding 40 minutes of solid amusement.
This slight but entertaining show was inspired by Alex Leam's previous career as a mobile DJ. Or a non-mobile mobile DJ, since he never got his driving licence.
The Joy Of Decks is not huge on first-hand anecdotes – a wedding descending into a brawl is covered in not much more words than I just used – but focusses on dependable old techniques such as deconstructing lyrics.
As a nightspot, the B-52s' Love Shack sounds terrible if you listen to what they're describing, for instance. But seeing crudity in other hits involves no leap – even Mary Whitehouse knew My Ding A Ling was always one massive double entendre.
A CD packed with stock jingles and sound effects provides more laughs based on just how awful it is. This, combined with the cheesy suburbs of entertainment occupied by the wedding DJ and the old staple of misheard lyrics that Peter Kay so effectively exploits in his stand-up, puts one in mind of Phoenix Nights.
The Joy Of Decks may not be so inventive, but snippets of the tracks he mentions give the show a party feel. We're even obliged to do the YMCA dance. Leam keeps things moving briskly, and has a winning line in self-deprecation, starting from the preamble discussing his usual audience numbers.
It's a short offering, well under an hour even with a ten-minute warm-up from Scott Adams slickly running through the various regional stereotypes and relationship statuses of the crowd. That, combined with its early-evening timeslot, might make this the 'pre-drinks' of comedy: a little taster to get you in the mood for the bigger night out to come.

• Alex Leam: The Joy of Decks is at PBH's Free Fringe @ Globe Bar at 6.10pm until August 29
Review date: 23 Aug 2021
Reviewed by: Steve Bennett
Recent Reviews
What do you think?