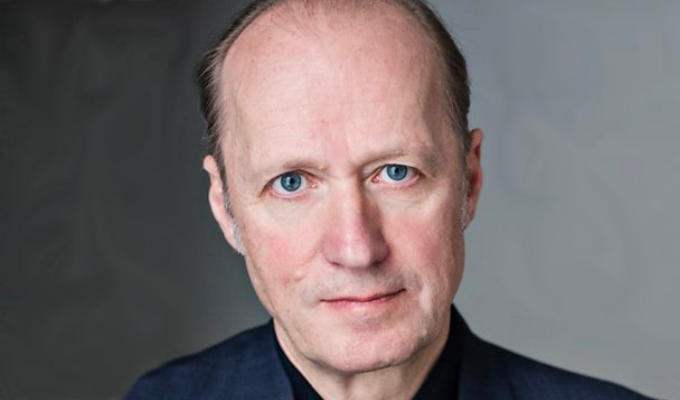 The Essay: Adrian Edmondson
During lockdown, it seems like every gig-starved comic has decided to dash off a book, unanimously deciding that literature, not grubby gigging, is their true calling.
Kudos, then, to Adrian Edmondson who has declared himself 'not quite ready to commit to an autobiography' - even though he's surely got better reason than most to recall his 40-year career.
Instead, he's tipping his toe into the waters of memoir with this five-part series, stripped every night this week on Radio 3 – which is not perhaps the most obvious place to find a man who shot to fame as an ultra-violent Mohican-haired punk psychopath.
Yet these all-too-brief recollections prove him to be an evocative writer, mature but unshowy, whose short, simple sentences summon vivid pictures from his past. Anecdotes of defining moments in his own life also serve to highlight how much society has – or hasn't - changed over the years.
It all suggests that should he ever fully succumb to that 'autobiographical urge', any book ought to be a cracking read.
The first audio essay in the series, entitled Signs of Life, starts with Edmondson sitting his 11+ exam in 1968, idly killing time as he finished the paper early. It got him from a state school to 'direct grant' grammar, signifying a definite rise through the granular class system from lower-middle to upper-middle.
It was a boarding school; the young Edmondson having been sent away for an English education while his father was working in Uganda. The heartache of being separated from his mother seems to be as raw now as it was then. With a nod to the erudite Radio 3 listenership, he recalls the scene of that first day with reference to a Brecht play (he did go on to study drama, after all), but it doesn't dilute a clear image of the heard-rending day.
Meanwhile, he muses how this regimented education left him 'emotionally cold and maladjusted, without showing it too much'. The English way. It's perfectly illustrated by 'Disco Club', where the teenagers would try to figure out how to dance with girls, but in theory more than practice, given it was an all-boys' school.
In other essays, Edmondson will consider his long love affair with cigarettes, his struggles to obey rules and his attempts to change his name – and, most relevant to comedy fans, his early days with Rik Mayall at The Comic Strip, forging a new way of getting laughs with fellow travellers in a strip club in Soho. But this episode, to air on Wednesday, is equally about the simultaneous tastebud-expanding revolution in cooking (garlic! black pepper!) in the same seedy streets of central London. And ,true to form, he transports the listener there effortlessly.
• The Essay: Adrian Edmondson is on Radio 3 at 10.45pm tonight and at the same time all week until Friday.
Review date: 5 Jul 2021
Reviewed by: Steve Bennett
Recent Reviews
What do you think?