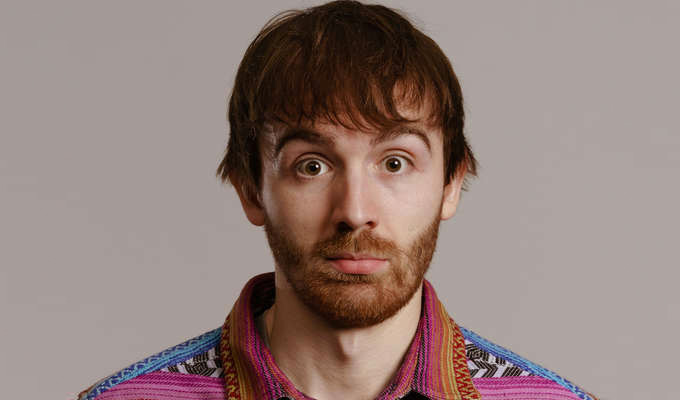 Girl Stuck In Basketball Hoop
Comedians have been finding all sorts of alternative lines of work as the pandemic ravages their usual livelihoods. For Ian Smith, investigative documentary-making has floated his boat - 'I'm cruising for a Louis Therouxing' in his own, typically witty, wordplay.
He was inspired by nothing more than a three-paragraph story in his local newspaper in Goole ('the thinking man's Pontefract'), reporting that the fire brigade had been called to rescue a girl from a basketball hoop. But what really piqued his interest was the fact it was the third time this had happened in as many months. That surely makes a 'spate'.
So with all the investigative rigour of a true-crime podcaster, he delved into the story behind the headline. (That headline being the rather bland: 'Girl rescued')
Over the course of his inquiries, he interviews a Goole Times journalist, a former fire-fighter who reveals the 'self-dunking' problem is even more widespread than you might think, and the local MP, deadpanning about the international seriousness of the incident. And the biggest expert: contortionist Captain Frodo, whose act involves getting his whole body through a tennis racket.
The show has been produced for Radio 4's factual department, rather than comedy, so actually has the basis of a real investigation, albeit an obviously quirky one.
Smith's aim is to give importance to the trivial. That starts off tongue-in-cheek, but morphs into some real psychology into why teenage girls - for self-dunking seems to be a predominantly female phenomenon - might get themselves in to such predicaments. Maybe a dare. Maybe the pressure to 'fit in' - and the ambiguity of whether that refers to a social group rather than literally fitting into a basketball hoop is allowed to hang.
The slightness of the original story doesn't bear up to quite such scrutiny, and some of the digressions Smith goes down feels like makeweights to fill to the 30-minute slot. Yet he is an engaging, entertaining self-deprecating guide who, somewhat like Theroux, plays the idiot in order to reveal some truths. But he has a much stronger line in jokes than his more famous inspiration – when the format allows for them.
• Girl Stuck In Basketball Hoop is now on BBC Sounds
Review date: 18 May 2021
Reviewed by: Steve Bennett
Recent Reviews
What do you think?