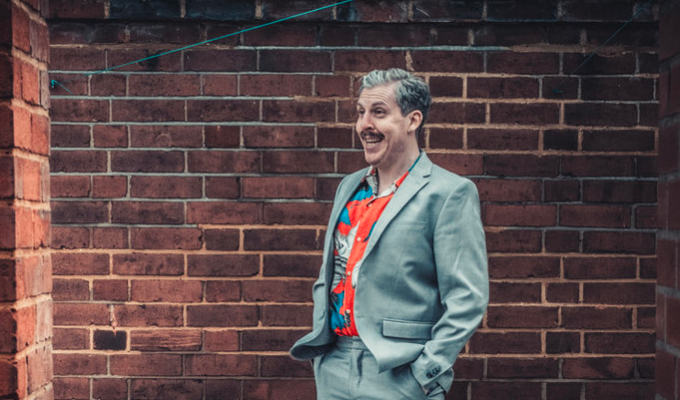 Carl Donnelly: The King of Wishful Thinking
Carl Donnelly shouldn't really be here, and he radiates the impenetrably amiable energy of a man who can't quite believe his luck. Fair to say we're pretty fortunate too.
Having made the unfortunate-in-hindsight decision to flee Australia for the UK this time last year, Donnelly is back in Melbourne with his Australian partner, a newborn baby, some newfound hair (he shaved his head for years under the mistaken impression he was in the process of going bald) and one of the sunnier perspectives on the challenges of 2020.
Cue some uncomplicated but sharp observational material about the chaos of UK lockdowns, some of his mates' more lamentable online Covid routines, and his newfound unironic appreciation for 'dad stuff', namely North Face, Masterchef and Costco.
Also while admirably avoiding the usual new parent stand-up tropes about sleepless nights and nappy changes, Donnelly discusses the IVF process that led to parenthood, a commendably rare foray for a male comic, and mines the extremely minor part he played in it all to excellent effect.
Allegedly written in recent weeks, this is remarkably consistent and well-honed fare delivered with lashings of laid-back charm.
Review date: 7 Apr 2021
Reviewed by: Patrick Horan
Reviewed at: Melbourne International Comedy Festival
Recent Reviews
What do you think?