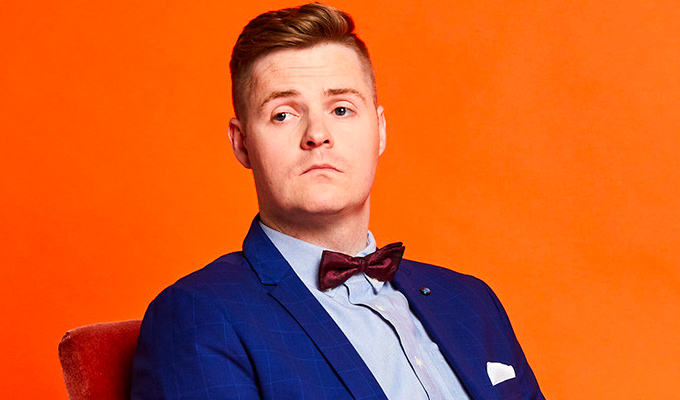 Tom Ballard: We Are All In This
After 12 months in which so many previously passive and apathetic Australians became crusading news junkies, the always politically minded Tom Ballard may have delivered one of his best, and most urgently relevant, efforts.
It's hard to believe Ballard is only 31, having been active in comedy for the best part of a decade, evolving from an occasionally provocative self-described attention-seeker to full-on righteous fury merchant, breaking difficult-to-digest topics down into relatively palatable comedy hours.
A noble – and consistently successful in terms of sales and name recognition – effort, but it has made him susceptible to being dismissed as a Debbie Downer, screaming at a choir of the converted about topics the average punter would happily rather ignore.
After 2020, wilful ignorance is less of a viable option, and with Scott Morrison's Liberal Party government in Australia seemingly doing its level best to radicalise even the most moderate leftie, Ballard is seizing the moment with no little gusto.
Ironically, given the fact that Covid afforded him the opportunity to fall in love, he may be more chill than he's been in a while. But although he's palpably delighted with his newfound domestic bliss, he hasn't let that affect his passion for the cause or the volume at which he states his case.
This show is a technical marvel, with a dynamic slideshow tearing through three of the unwieldiest topics imaginable: the pandemic, the Black Lives Matter movement and climate change, all broken up with the odd personal insight and somehow never once missing a beat.
It's unrelenting and uproarious, with Ballard never afraid to juggle tension and toy with audience emotions with regular fakeouts and wild swings between self-deprecation and playful aggrandisement.
Sure there's a sense that not many attendees are being converted to a cause they don't already subscribe to, but even die-hards should find food for thought or more grist for their mill here. Ballard issues a strong and welcome directive to focus less on culture wars and more on the issues that are having a genuine impact on our current and future existence.
This is bracing stuff, and it's tempting to wonder why there isn't more of it. Having said that, not many could come close to doing it this well.
Review date: 6 Apr 2021
Reviewed by: Patrick Horan
Recent Reviews
What do you think?