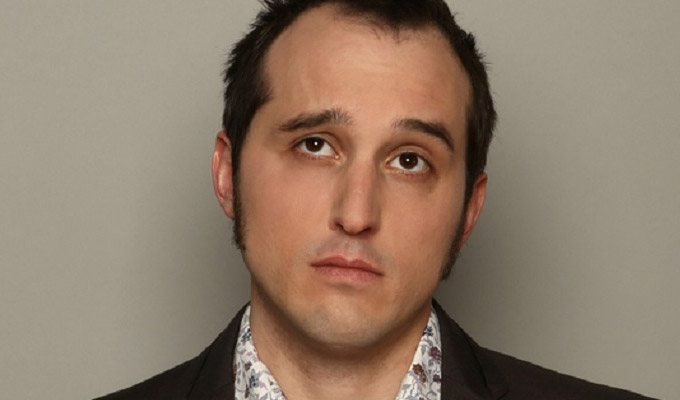 Phil Ellis Is Trying - series 3
Phil Ellis is unlikely to ever become embroiled in a debate about the politics of comedians on the BBC. Instead, his returning Radio 4 series Phil Ellis Is Trying offers an almost timelessly absurd type of humour that can only work on radio, unconstrained by reality.
The third series returns with a spoof of Willy Wonka, as our unheroic hero and his even more feckless mate Johnny (Vegas) win golden sachets to step inside the magical world of the Cup-A-Soup factory. And Mark Lamarr makes a welcome return to comedy, 15 years after leaving Never Mind The Buzzcocks, to bring his familiar indifference to the role of the broth magnate with scant regard to health-and-safety protocols.
As each member of the tour party comes to their untimely end, the tone remains silly, with dumb, but smartly-written, gags at every turn. This is the sort of world where questions like 'why are you wearing two monocles?' are posed, and it seems like a perfectly reasonable query.
Needless to say this is a show, scripted by Ellis and Fraser Steel, that never takes itself too seriously with cartoonish characters, preposterous plots and lines that are self-referential without being self-absorbed.
However, this series does suffer slightly over the previous two from not having a studio audience, thanks to Covid. For as much as laugh tracks are derided, these are big jokes obviously written with the intent of being played to a bigger room.
There's a B-plot in this opening episode in which Polly and Ellie, plated Amy Gledhill and Katia Kvinge respectively - go on a double date with Captain Birdseye and Mr Kipling – which is a bit less satisfying but maintains the eccentric mood, while playing to Ellis's penchant for writing for sad-sack divorced men that so defines his stand-up.
But any notions of dissatisfaction are lightly worn on a show that's an enjoyably daft antidote to a greyer reality.
• Phil Ellis Is Trying is on Radio 4 at 6.30pm tonight.
Review date: 9 Sep 2020
Reviewed by: Steve Bennett
Recent Reviews
What do you think?