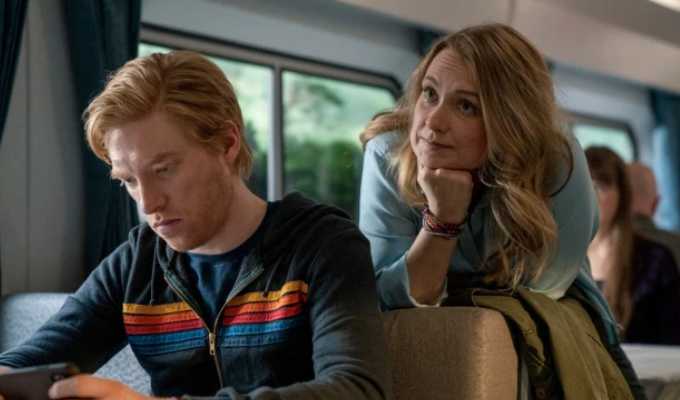 Run
Rarely does a viewer care who carries the executive producer credits on a TV series. But having Phoebe Waller-Bridge's name attached to Run has worked wonders for its profile.
Despite her involvement, this is actually the creation of Vicky Jones, her collaborator who helped to shape Fleabag as the director of the one-woman stage show where it all began. And while Run does share some of the same DNA – down to an early character-establishing masturbation scene – it is its own beast.
Though billed as a comedy-drama, and airing on Sky Comedy, intrigue is the main driver of Run, not laughs. The show deliberately keeps the viewer guessing as to exactly what's going on, especially when it comes to the motives of its leads.
For many, that would be a major hook – certainly judging from the glowing reviews garnered from its HBO premiere at the weekend – though it also makes the characters frustratingly more difficult to engage with and root for.
What we do know is that Ruby Richardson (Merritt Wever) is leading an uneventful life somewhere in suburban America in which the most important part of her day is waiting in for a delivery. But then, in the car park of a mall before a yoga class, she receives a text saying only: 'Run.'
She responds in kind, and after a cross-country dash to New York's Grand Central Station, we learn that it came from her college sweetheart Billy Johnson (Domhnall Gleeson) and that they made a pact 17 years ago to elope together if ever they both texted that same word.
There's bags of sexual tension between the pair, but otherwise we're in the dark why they are there or what they are doing. Though to be fair, so are they. From desperate texts she gets – but can't reply to, being in a plot-convenient six-hour one-way mobile phone blackspot – Ruby seems to be in a stable relationship with a husband who's desperately worried about her, and a child.
While we can't be sure whether we should be supporting her impulse flight – however much she and Billy seem made for each other – his motives are even less clear. It's certainly not a given that he's a decent man, being a success in the business of manipulative and apparently sexist life coaching. But details are sparse since the pair initially agree a moratorium on personal questions.
Throughout their train journey they flirt and spar, tease and withdraw; the claustrophobic setting intensifying this awkwardly faltering emotional dance as we – and they – try to figure out just what is it that they want. Ever-watchable Gleeson and Wever do well to make the abrupt changes in tone work, but the lack of clarity as Jones steers so determinedly away from romcom cliché is often more irritating than intriguing.
We have to trust this is all building to something, but despite the frantic pace of episode one, I wasn't so invested in the couple to want to tune into the next instalment. Nor did I get near to laughing.
Those willing to stick with Run may end up being rewarded as the series unfolds, but I found this opener strangely unsatisfying, just when my interested should have been piqued.
• Run is on Sky Comedy at 9pm tonight.
Review date: 15 Apr 2020
Reviewed by: Steve Bennett
Recent Reviews
What do you think?