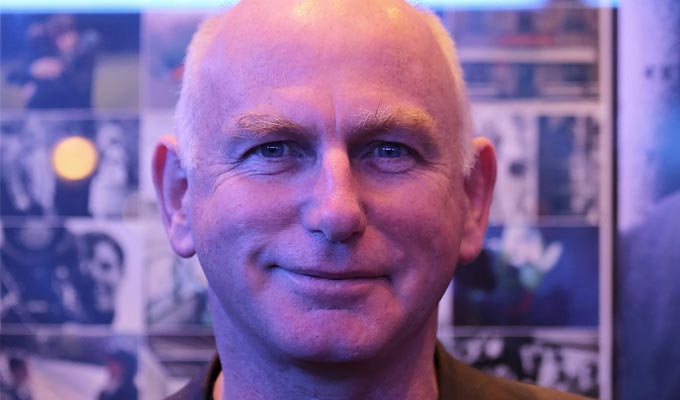 Jock
Greg Hemphill's done all right out of writing about pensioners, given that he first co-created the Still Game characters when he in his late 20s.
In his new sitcom, co-written by Donald Mcleary and being piloted as part of Radio 2's Funny Fortnight season tonight, he more directly tackles an issue that underlay Jack and Victor's situation in Craiglang: the drastic life change that happens when you give up your life's work.
Jock, as played by Gary Lewis (pictured), was a top-flight football manager, his days full of the hefty demands of running a club. All his friends were in the business, all his energy and passion invested into the sport.
Now that's over, what does he do? For him retirement conjures up images of 'some poor bastard in a care home dripping soup in his bib'. Most of the activities his wife Betty(Maureen Beattie) suggests are linked in his mind to this miserable image he desperately wants to avoid. Bowls? 'God's waiting room?' Buy a ride-on lawnmower? 'Just put me in my box now.'
The show is lower-key than most the Radio 2 comedies, whose mainstream audience usually leads to broader comedy. It's a relatively gentle character study rather than a gag-fest, though there are plenty of wry lines in the script, including jibes about Keith Richards and Piers Morgan and a subtly risqué Last Tango In Paris reference.
In this pilot, Jock finds himself needing purpose and a fish out of water among relatives who don't give a stuff about the beautiful game and a wife who has to reappraise their relationship now he's getting under her feet all day.
As part of his search for validation, Jock becomes a de facto parking attendant, at least in his head, after getting a bee in his bonnet about neighbour Liz's bad habits. It's the sort of issue you might imagine Victor Meldrew getting curmudgeonly about, but this is a more naturalistic portrayal of retirement than One Foot In The Grave.
With more people retiring while still in fine physical fettle, Jock seems to be tackling a timely topic with an easy-going wit and a grumpily likeable central character struggling to adapt to his alien new situation.
• Jock is on Radio 2 at 9pm tonight.
Review date: 28 Mar 2020
Reviewed by: Steve Bennett
Recent Reviews
What do you think?