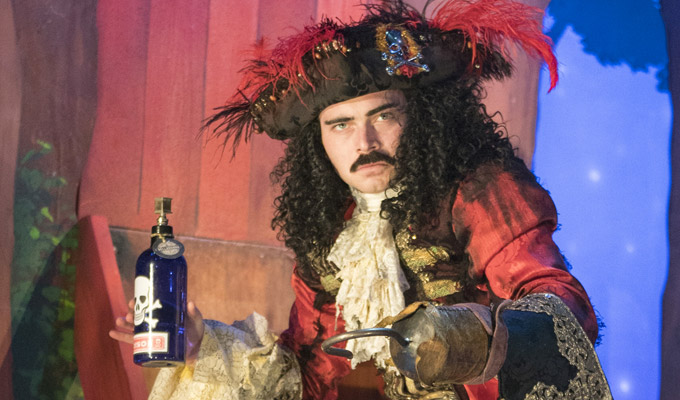 Peter Pan Goes Wrong at Alexandra Palace
There's no denying the incredible success of the Goes Wrong franchise. The troupe that started as a grassroots fringe theatre company have taken over the West End - their latest magic-based show is currently in previews – while their BBC One series starts next week.
Meanwhile, this previously televised Peter Pan spectacular, as staged by the most inept am-dram troupe you could imagine, is enjoying a Christmas revival before heading out on tour next year.
If nothing else, this all proves the timelessness of slapstick – although the oldest form of comedy needs the precision of execution and infectious sense of fun that this exuberant, characterful cast bring to really zing for an audience savvy to the ways of the pratfall.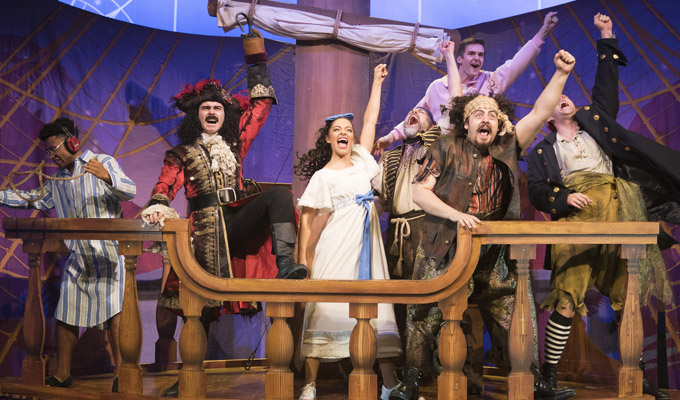 As billed, chaos is caused because anything that can fail, does. And with Peter Pan, with its wire-flying, stage fighting and large cast offers plenty of opportunity for mayhem. The scene is set even while the audience file into the Alexandra Palace Theatre – a dramatic, atmospheric mix of faded and restored glory – as stagehands hunt for missing tools and lighting rigs strain ancient circuits.
Once the play starts, lines are fluffed, cues are missed, the wrong sound tracks play, props malfunction, the set falls apart, electrics fail, and actors come a cropper. By the end, there are more casualties than Saving Private Ryan.
If anything, Mischief Theatre sometimes throws too much at the stage, with cock-up piling on cock-up diminishing the impact. And certainly not every joke is a classic. But you can't feel short-changed by the sheer number of visual and physical gags put into the farcical mix – while the fact that some look genuinely dangerous adds a frisson.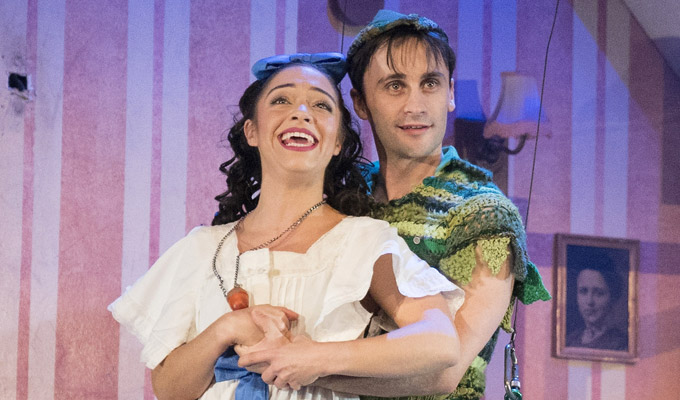 Often the snafus come unexpectedly, providing a sudden jolt to the system. Possibly even more engaging are the moments in slow-motion, as a hapless thespian agonisingly struggles to get out of their particular bind, trying to grasp an out-of-reach prop or making their painfully slow exit from the stage.
To add an extra layer of gags, a back story about the cast is allowed to emerge as the Lost Boys take on Hook and his pirate cronies. Flirtations, unrequited love, clashing egos, past regrets and group politics of the Cornley Polytechnic Drama Society all play out on stage.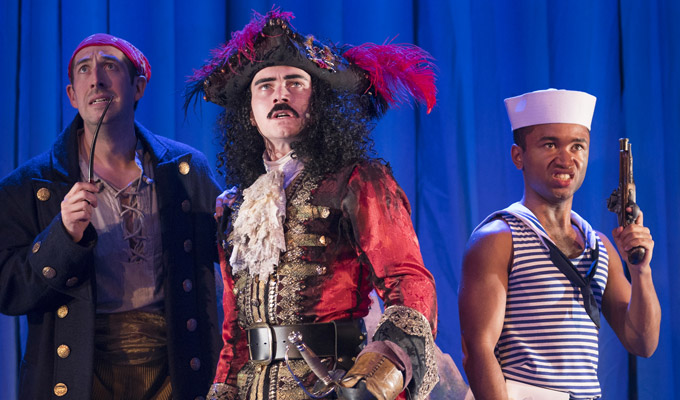 Among the affectionate parodies are the pompous director played by Connor Crawford, insisting this is not a pantomime – to inevitable cries of 'oh yes it is' – and his over-theatrical assistant (Oliver Senton). Katy Daghorn lights up the stage as the showboating Sandra, who plays Wendy; Ciaran Kellgren's cheery Peter Pan has to endure some dizzyingly bad flying; while Tom Babbage is winsome as put-upon Max, who the audience gradually swing behind.
But there are no weak parts in what must be a hugely demanding production, hugely dependent on perfect timing, not just for the jokes but for the cast's own safety as the elaborate scenery crashes around them.
Pulling off a family show with genuine appeal to adults and not just the kids is certainly harder than it looks. Yet for a company that specialises in things going wrong, Mischief Theatre gets almost everything right.
Review date: 19 Dec 2019
Reviewed by: Steve Bennett
Recent Reviews
What do you think?