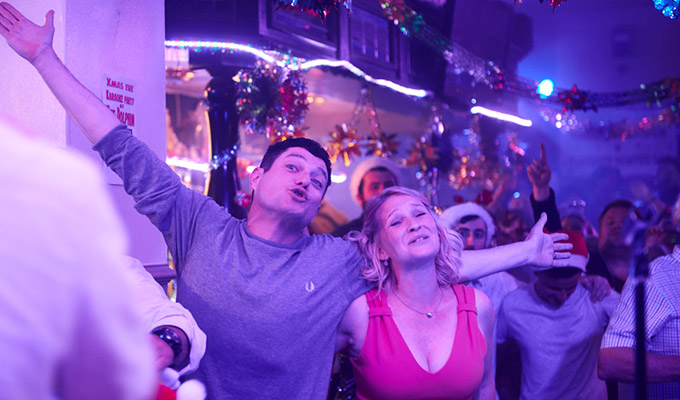 Gavin & Stacey Christmas special
'It's like old times, isn't it, babe?' Mathew Horne's Gavin says at the start of this festive episode, which has been a very long time coming.
Ten years on from the last episode, and he's still on the phone from Essex to Joanna Page's Stacey in Barry, just the way their long-distance relationship initially blossomed. But this time it's only temporary, he and the rest of the Shipman clan will soon be heading to South Wales for a joint family Christmas with the Wests.
Romcoms are, of course, all about the chase, ending with the couple together and a promise that they live happily every after. Life's not quite such a simplistic fairytale, however, and in a long-term marriage, the question is how to keep the spark alive.
I was lucky enough to be at the very first private screening of the Christmas episode in a swanky London hotel, along with the cast who were also seeing the fruits of their labour for the very first time.
And – without giving spoilers – I can report that writers Ruth Jones and James Corden, and the actors, handle this central notion beautifully, with poignancy, wit and love. Indeed, the same warm-hearted elements are shot through every scene of their perfect script.
While Gavin & Stacey have changed, Corden's Smithy appears just the same, bundling into Mick and Pam's house on a wave of banter and excited tales of another big night out. Though in fact, big changes *are* afoot that seem to be making a changed man of Smithy... even if he's not entirely comfortable in his new skin. More even than Gavin and Stacey's evolved relationship, this subplot is full of intrigue about a man feeling the pressure to grow up and settle down. He's still in contact with Jones's Nessa, of course, thanks to their shared parenting of Neil The Baby.
All the well-drawn and perfectly realised characters would be familiar, even if they didn't already feel like long-lost friends from previous series. And as they are all brought together in one Barry terraced house to celebrate the festive season, they all play delightfully to type.
Bryn, of course, is a delight, with a puppy-dog enthusiasm at the prospect of cooking Christmas dinner 'for over 13 people', planning his schedule with military precision. As the trailers have already revealed, all doesn't go quite to plan. It wouldn't be a sitcom if it did.
At a singalong at The Dolphin with Nessa, his cheery, friendly, optimism brings a comic edge to a duet even better than their Islands In The Stream?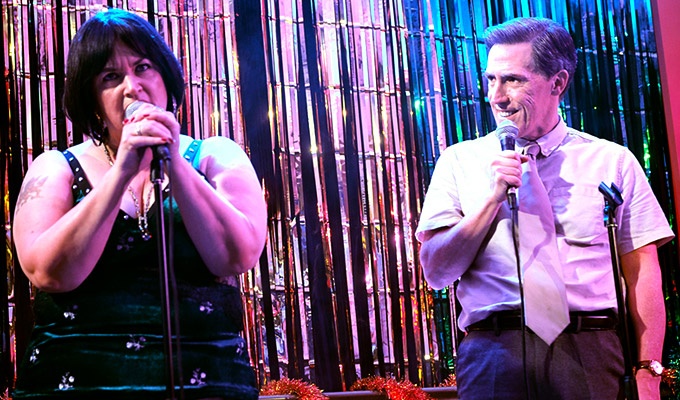 Of the other supporting characters, Alison Steadman's Pam is also a delight, her snobbery manifesting a passive-aggressive gift to Gwen (Melanie Walters) which backfires, to the great amusement of down-to-earth Mick (Larry Lamb).
But every moment of this special, running for a little over an hour, is perfect. This is a faultless piece of comedy, with soul, empathy and funny, realistic characters interacting with joy,, love, teasing – and most of all, honesty.
It's emotional, too. Get ready to pretend that lump in your throat is a lodged Quality Street… or that you've got a bit of errant tinsel in your eye.
Received wisdom is that we're all supposed to hate James Corden. But he didn't have to interrupt his Hollywood career to do this special – and he deserves high praise for taking a risk which could have gone so badly wrong.
Instead, it gets everything so perfectly right. I can't imagine a better bit of television this Christmas.
Review date: 3 Dec 2019
Reviewed by: Steve Bennett
Recent Reviews
What do you think?