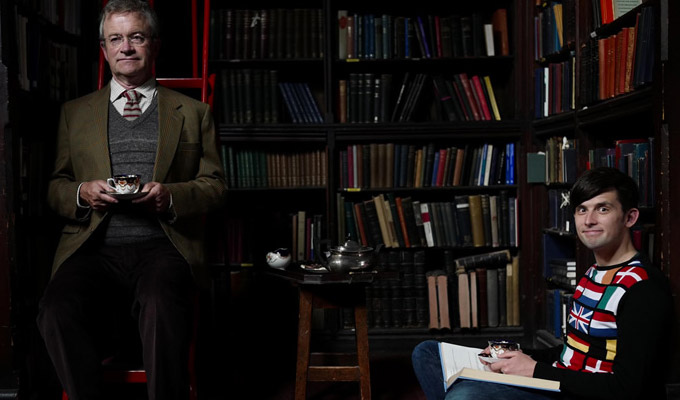 How Europe Stole My Mum
Oh god, not more Brexit. But if all the coverage was entertaining as this idiosyncratic, personal offering from comedian Kieran Hodgson, we wouldn't be quite so drained and punch drunk by the whole sorry topic.
How Europe Stole My Mum is genuinely informative, putting the current paralysis into historic context by looking at how the Common Market was formed, how Britain joined in 1973, and the referendum about our continued membership two years later. At the time of what Hodgson calls 'Brentry', the UK was desperate to join a trading bloc – even if Brussels was at best lukewarm about our membership.
The constitutional wrangling and party divisions of more than four decades ago don't sound the most fertile material for laughs, but – as anyone who saw Hodgson's live stand-up show on which this is based will know – he charts a confident course between information and comedy.
Real facts are given a funny context at every turn, from throwaway flourishes such as calling the former French president 'Charles de Gaulle Airport', witty asides to camera, and explaining some of the political moves through cultural parodies g from Ru Paul's Drag Race to the gritty black-and-white kitchen sink dramas of the day.
As is obligatory with any personality-led documentary, the presenter must relate everything back to himself – a fact Hodgson acknowledges by sardonically referring to this project as 'a quest that's also a journey'.
In this case, it's an exploration of how the beliefs of his Leave-voting mother – delightfully played by Liza Tarbuck – could be so seemingly at odds with his own, as a stereotypically cosmopolitan member of the culture-loving liberal elite. But is he just a snob scornfully looking down at anyone who wanted us out as ill-informed bigots? He's happy to mock his own prejudices as he paints his picture.
To understand the background to Brexit, Hodgson turns to a kindly librarian, played by Harry Enfield – another casting coup. Enfield's impersonation skills are occasionally called into play, but they are barely needed given that Hodgson's such a brilliant mimic, recreating the key moments on aged film stock. Producers must have saved a fortune on licensing the real footage.
With jokey commentary packed into the script, you might think it difficult to separate fact and fiction, but Hodgson never compromises the truth. Even if he has to sometimes explicitly point out that some of the most unlikely sounding incidents – one politician screaming 'rat fucker' in the face of fellow Labour MP Roy Jenkins in the Commons, for instance – are actually true.
The mix of educational and humour is a bit like a Horrible Histories for grown-ups, but with a wit that's sharp as the insight it makes for a wonderfully entertaining and eye-opening piece of television.
Shame it's 11.05pm slot is so late – but maybe we should be grateful it's airing at all. The programme had meant to go out on the original Brexit date of March 29, so if Channel 4 kept postponing it with every extension of our withdrawal, we might never have got to see it.
• How Europe Stole My Mum is on Channel 4 at 11.05pm
Review date: 31 Oct 2019
Reviewed by: Steve Bennett
Recent Reviews
What do you think?