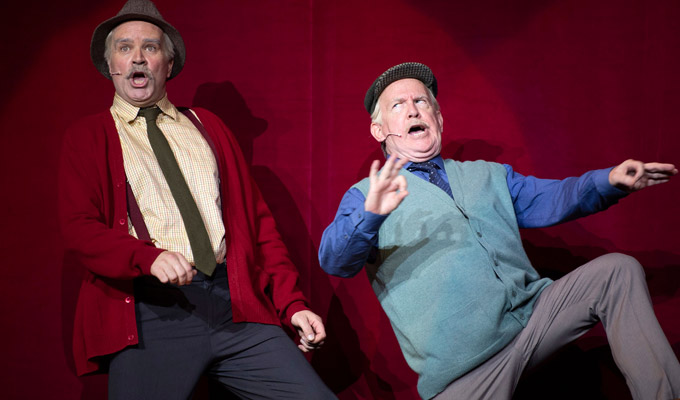 Still Game Live: The Final Farewell
Family. Community. Friendship. Love. Regret. Forgiveness. Across its nine series, no complex subject was beyond Still Game's abilities. Deftly handling authentic emotional moments without ever sidelining the comedy, curmudgeonly widowers Jack Jarvis and Victor McDade shuffled their way into the hearts of Scotland, and then the wider UK.
Perhaps unsurprisingly for a programme about pensioners, mortality was another popular recurring theme. By the time the show bowed out earlier this year, Death had become as familiar a presence in Craiglang as in the Discworld, with even stalwart characters (Eric, Pete the Jakey) sent to meet their maker.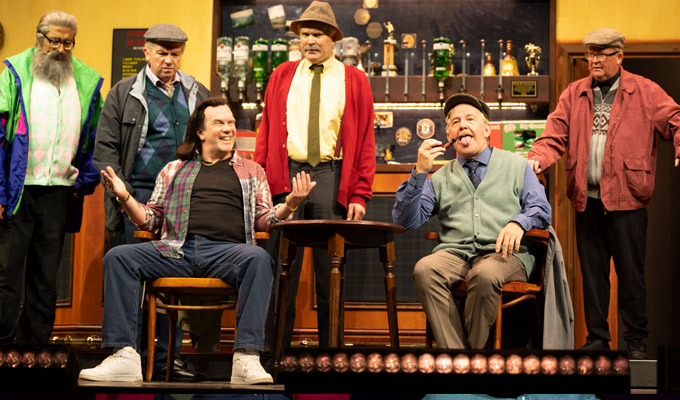 Now, for the grand finale – a run of 15 shows at Glasgow's 13,000-seat SSE Hydro Arena – writers and stars Ford Keirnan and Greg Hemphill have doubled down. This is the final curtain for Jack and Victor, in more ways than one.
Whatever your opinion on the show's post-hiatus episodes (something that's knowingly addressed in a pre-recorded skit), anyone with a fondness for the Craiglang gang would struggle not to be moved by the final episode's closing scenes.
Early on in the performance, however, a recap from beyond the grave treats those moments with an almost breathtaking lack of reverence. The message from Kiernan and Hemphill is clear: the Clansman regulars will not be going gently into that good night. Leave your hankies at the door, and prepare for a riot.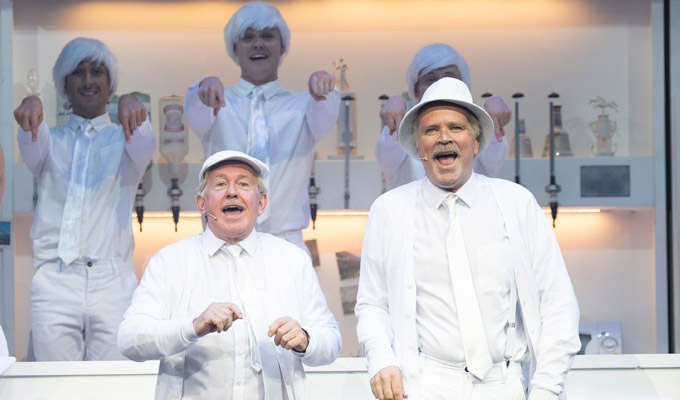 What follows makes Isa's magic-mushroom trip from the 2014 revival look positively restrained. The rulebook is thrown out, as is any semblance of reality. In a way it's understandable – why not play with expectations when the audience is this far onside? When even the mere mention of the M&D's Theme Park raises a laugh, and the word 'boggin' can just about serve as a plot point?
At the same time, it's jarring, and a lot of it doesn't work. The live show's initial sketch-show format (including appearances from some of Chewin' The Fat's best-loved characters) makes for an unfocused, stuttering start. The fourth wall comes crashing down within minutes, too with the audience on the receiving end of Jack and Victor's signature patter, as well as a few tinnies (this may be a matinee, but it's never too early for a Fusilier).
It all goes over well enough in the room, but essentially feels like an unpolished vaudeville routine; plenty of laughs, but not much to string it all together.
What passes for a plot eventually gets going, but the truly funny moments only occasionally punch through the thick layer of exposition and wank jokes. The second act is an improvement, as the show takes an even deeper dive into its bonkers premise, as the team encounters a deal-making devil and a Messiah with a dealer.
It still runs into problems, usually when trying to find things for the supporting cast to do. One character, pointlessly resurrected from the TV show's 'Thanos moment', exists only to facilitate a long walk towards a weak punchline. Meanwhile Jack and Victor passively drift through proceedings, sniping from the sidelines while they await instructions from the next guest star.
Once you accept that this is a very different beast to the TV series, there's much to enjoy – including one standout musical number, performed by another familiar face from the Chewin' The Fat days.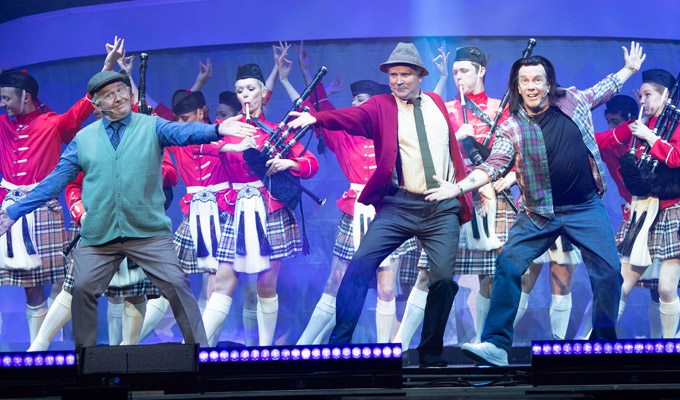 That being said, the show's longtime fans will doubtlessly feel that it deserves a better send-off than this – and the production team's promise of 'a very emotional goodbye' could be grounds for a false-advertising claim.
Jack and Victor have always been handy with a turn of phrase, and a montage of their most memorable quips flashes up on the big screens as the pair prepare to take their final bow. As for which one best describes Still Game Live: The Final Farewell, we'll have to go with one of Victor's: That's Plenty.
• Still Game Live: The Final Farewell runs at the SSE Hydro until October 13. Tickets.
Review date: 29 Sep 2019
Reviewed by: Andrew Duthie
Recent Reviews
What do you think?