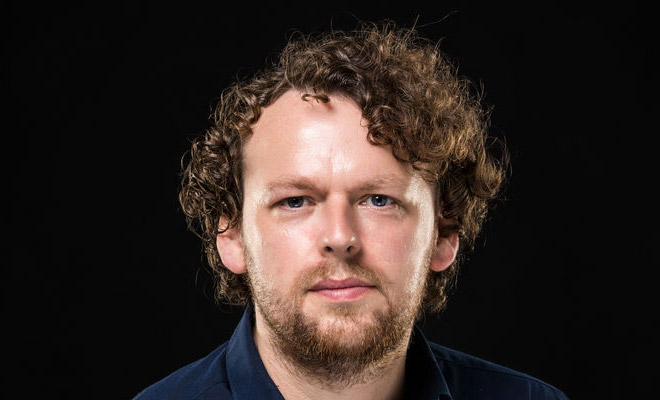 Johannes Dullin Plays The Devil
The risk in savaging Johannes Dullin too much is that he is genuinely unwell, as this seems closer to a breakdown than a comedy show. Pray it's committed acting, because it's damn convincing.
This Swiss-based German comic makes the audience feel uncomfortable from the very beginning with a long silence broken by sinister mutterings, including the line: 'I am capable of really bad stuff'. He has three or four restarts, each more obtusely dark than the last, making no attempt to shatter the immense tension that he creates in the room.
Stories are convoluted, without any sense of what's real and what's made up. The most traumatising injuries he describes are probably fictional, but you wouldn't bank on it given that they are described in a dull monotone, giving nothing away, making no connection to the audience.
Worryingly violent imagery abounds. But there is other stuff – like plenty of talk about shit. Again the purpose seems is to be as obnoxious as possible, rather than funny.
Finally seeking different focus, he tries a surreal story imagining Kevin Coster having one giant testicle, but devoid of any layers of whimsy. At least this routine doesn't make you actively wince, as so much of his act does, so be grateful for small mercies.
Dullin actively makes it unpleasant to spend time in his company; the old joke of 'less a gig than a hostage situation' has never felt more acutely true as his misery and despair infects the whole audience.
His only saving grace was allowing one woman who was in visible discomfort an opportunity to leave the room without incident. And soon afterwards, realising he was never going to turn things around, he cut the show short, putting us all out the misery he had inflicted. But this uncharacteristic display of empathy still came 40 mirthless minutes too late.
Review date: 26 Aug 2019
Reviewed by: Steve Bennett
Reviewed at: Dragonfly
Recent Reviews
What do you think?