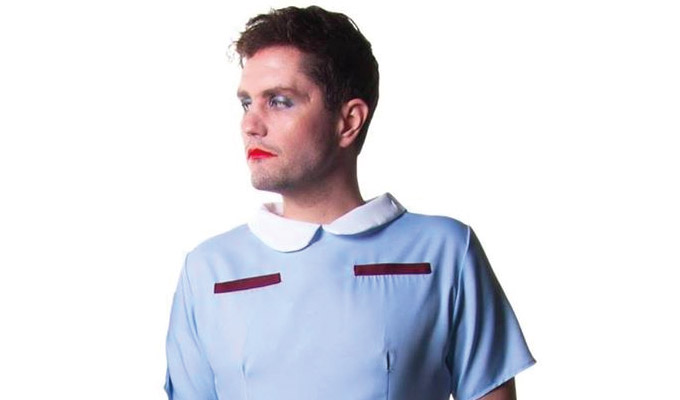 Death Hilarious: Razer
Oh dear, what happened here? Two years ago, The Death Hilarious were a duo and marked themselves out as 'ones to watch' with a sinister, aggressive and edgy debut.
But two became one, and alone Darren J Coles's full-pelt weirdness overwhelms, becoming a grating white noise. Plus he's abandoned the sketch format for a narrative, which forces him to extend surreal ideas way beyond their capabilities and requires us to care about hard-to-like grotesques painted with little finesse.
Still working in the gloomier end of humanity, Coles's new offering concerns the long-standing residents of a tower block, named after Phillip Schofield, for some reason. Those last three words can be applied to so many things in this cacophonous hour, which is the main reason why it irritates more than it entertains.
These salt-of-the-earth types are about to be evicted so the building can be flattened for some high-end student accommodation. Hello, social satire! Though evoking the housing crisis and, almost tangentially, the Grenfell tragedy is the flimsiest of fig leaves for what is really little more than gratuitous gross-out humour.
So we meet a wretched sex worker, a flagrantly corrupt politician, a brash American property developer with the attitude of Goodfellas-era Joe Pesci, and an urban fox who evolves into a human (or hipster, close enough). Can the forces of corporate greed be overcome? Who cares, frankly? There are flashes of the Boosh in some of this, but it's not a comparison Coles comes out well from.
His performance is full-on, pushing the nonsense as hard as he can. You can't fault his conviction, nor his shamelessness, as every heavy-handed, asinine joke is dragged out way too much. But the effort seems to be born from desperation to get the casually crass humour over the line, while there's minimal variation in the tone from one loud scene to the next.
Whatever balance former partner Glenn Wade brought to this act is sorely missed,
Review date: 24 Aug 2019
Reviewed by: Steve Bennett
Reviewed at: Pleasance Courtyard
Recent Reviews
What do you think?