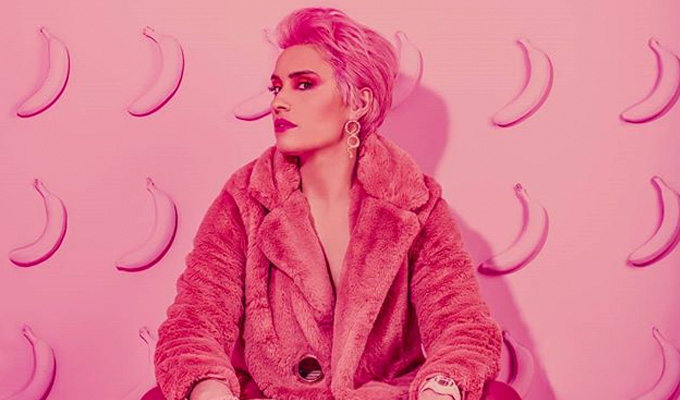 Jen Brister: Under Privilege
This is a phenomenal display of sinewy stand-up performance. Jen Brister dominates the room with superhuman energy, raging with vein-bulging ferocity at her targets, compelling the audience to follow her.
She has fantastic vocal range, from the deepest growl that emanates from the depths of Hades to the polite, well-spoken tones of middle-class liberal – and deploys ever level with absolute precision. Every beat and transition is timed perfectly, too. Silences drip in anticipation; then opinionated anger swells into tsunamis of passion.
Add in physical command of her space and you have a mesmerising masterclass of delivery that radiates certainty in herself and her material. It makes every argument compelling, even when it's a misdirection that will pay off in an explosive punchline.
It is a story of parenthood, but forget cute kids stories, this is unvarnished reality. Brister is not the first comedian to voice the honest, negative thoughts about how her children get on her nerves and all the bullshit that surrounds motherhood. But I'd venture no one has done it with such intensity of feeling; Motherhood has left her on the edge.
There is a broader dimension to her frustrations, too, as she, as a self-identifying 'woke lesbian' tries to get the right balance for her four-year-old twins. She and her partner want the boys to have privilege, but not be 'entitled bellends'. There are already showing signs, and as white, middle-class, and probably cis and probably straight men, they are in the highest risk factor.
Into this context, Brister can contrast the pampering her kids get to her own upbringing by a 'confrontational, dogmatic' Spanish mother, again adding spice to the familiar 'wasn't like this in my day' observations.
And in the spirit of striving for equality, she has a compelling positive argument for those protesting about the existence of LGBT people being taught in primary school. Then she more brutally eviscerates right-wing commentator Toby Young for his his privilege – and for his hostile attempts to maintain it.
But she holds back even more blistering scorn – she has an endless supply of the stuff – for the more hypocritical behaviour of the middle-classes, especially those who holiday in Dubai, because a sun break is more important that human rights.
Brister is insightful and provocative at every turn – and that includes voicing a rarely-heard aspect of privilege – that good looks are another booster step to getting ahead in life. The realisation that this applies to her adds pleasing self-doubt to temper the rock-solid convictions of her delivery.
Only towards the end does the quality of the content drop, as she talks about the overdone topic of how styles of pubic hair have changed. Same for its follow-on, about labiaplasty, although it's understandable why she'd want to use her platform to make the point about such mutilation for entirely unnecessary cosmetic reasons.
But this is a full-throttle thrill-ride through the British social landscape. It is, if the word's not appropriate, a privilege to hear Brister vent.
Review date: 20 Aug 2019
Reviewed by: Steve Bennett
Reviewed at: Monkey Barrel Comedy Club
Recent Reviews
What do you think?