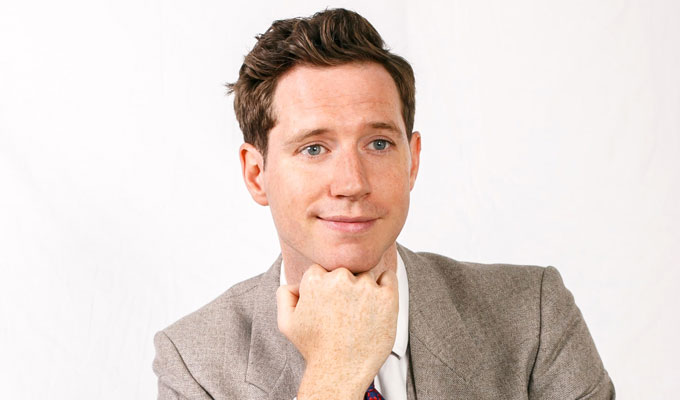 Ed MacArthur: Humoresque
It's not a great sign when the most memorable thing about a musical comedy gig isn't the musical comedy. This, unfortunately, is the case with Ed MacArthur's show, even though it's not a bad show by any stretch of the imagination.
He presumably calculated that his songs needed something else to make a show and reached for the gold within his grasp: the pupils he teaches music to. And so we meet Leo, Phoebe, and his favourite, Albert, via some recordings he has made of them telling jokes, playing instruments, and generally just being kids.
It is something a cheap shot – the sort of guaranteed winning content that can really lift an hour – but credit to MacArthur, he does handle it astutely. By this I mean, the conic doesn't overplay this hand. He restricts his starlets to short cameos, after which he takes the piss out of them. Their presence is only really felt in any substantial way for the delightful finale.
Still, it is the case that the children's segments are probably more memorable than the songs they bookend, the grouting that outshines the tiles.
MacArthur's funniest song is funny just in the concept (there's a lesson there I think): an Andy Murray post-match interview set to music. For this one, he plays the piano while in character as a breathless sports reporter, desperately fishing for that killer quote from Andy. He then pivots to being Andy himself, who stonewalls the question in that utterly glorious way he does. Clever idea, very well executed.
Among the others are a James Bond theme in the style of Sky News which is a nice idea that only partially comes off, and a so-so song about how boring it is when people feel the need to share their dreams. Better is his tribute to the TV shows of his youth like Dawson's Creek, specifically their trite philosophical musings about the friends you make along the way. MacArthur also does a pretty mean Thom Yorke impersonation, which he applies to Humpty Dumpty while slipping in references to his heavy-handed politics.
A ballad for his North Face jacket is a triumph of delivery as he reels off the technical specifications to comic effect, but his Bear Grylls song about being a Christian survivor doesn't work, no matter how hard he pushes it. He has another nice crowd-pleasing move up his sleeve though: pulling people out of the audience to replicate the wedding band he used to be in. As a friendly and persuasive host, he has no problem enlisting his bandmates.
The difference between a full-time pro comic and MacArthur is apparent in the quality of the writing and the concepts, which wouldn't cut it at the real high end of musical comedy. But all the same, Humoresque makes for an enjoyable and entertaining hour.
Review date: 20 Aug 2019
Reviewed by: Paul Fleckney
Reviewed at: PBH's Free Fringe @ Voodoo Rooms
Recent Reviews
What do you think?