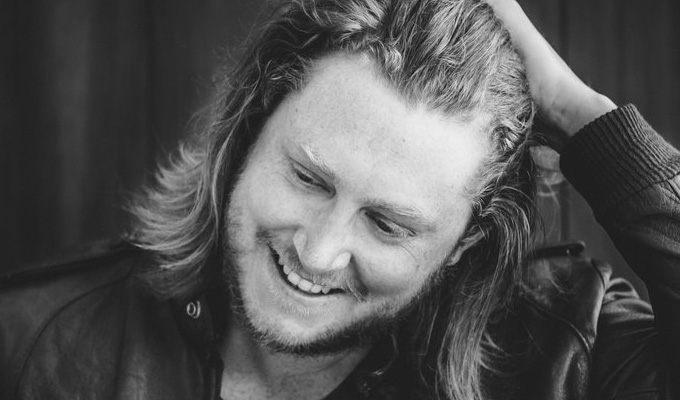 Matt Stellingwerf: Sisyphus
'I'm better than my reputation,' New Zealander Matt Stellingwerf reassures his audience before the show. Which given that he has zero profile at the Fringe, is not much of a boast.
But as a welcoming, chilled-out performer, always keen to ensure a good time, he's in demand as a compere on the circuit.
Even at the festival, he talks to just about everyone in the modest audience, always in a friendly way. He loves to riff as, even with the Brits' reputation for reticence, we are apparently much better than the Kiwis. And he's a generous performer, flattering those he chats to and even ensuring almost everyone in his stories is lavished with praise.
Almost. A dumbass homeopath-believing anti-vaxxer is a bit of a stretch, but even then Stellingwerfleaves the argument to his wife, a doctor, leaving him to chortle at a distance. Sure, mocking such ignorance is like shooting fish in a barrel with an RPG, but it never gets too tired.
Stellingwerf takes the intellectual high ground easily. He lets slip he has a PhD anthropology – and can reel off the human evolutionary fossil record at the drop of a creationist's hat. It means his take on the oldest of subjects, the difference between men and women, is essentially a peer-reviewed explanation of how each gender's visual systems developed slightly differently.
He has also been a criminologist working on Death Row – enabling him to share some genuine gallows humour – and imparted knowledge as a teacher and a tour guide. With such a lust for facts, no wonder he's named his show after the ancient Greek myth of the king condemned by the Gods to spend eternity rolling a boulder up a hill, only for it to slip back to the bottom each time. Is that the lot of every human?
Stellingwerf pushes relentlessly at the boulder of inhibition stifling the reaction in a room where every audience member feels a little exposed. He talks constantly, filling every silence. Dead air is anathema to him, and that gives the hour some urgency, even if there's less sense of purpose in the show's atomised content.
Act-outs, however, are not his forte, and as he relives the night in 1985 that French spies were sent out to bomb the Greenpeace boat Rainbow Warrior seems entirely unnecessary, and doesn't add any laughs.
His clubbable persona ensures a good time, with a mix of amusing stories and interesting facts. But whether that's quite enough to warrant seeking him out, to help him build up that reputation as a Fringe comic on your must-see list, is moot.
Review date: 19 Aug 2019
Reviewed by: Steve Bennett
Reviewed at: Laughing Horse @ City Cafe
Recent Reviews
What do you think?