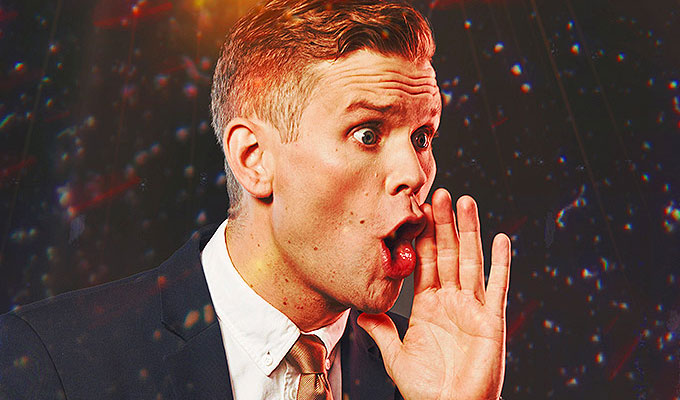 Ari Eldjárn: Eagle Fire Iron
Ari Eldjárn presents an hour predominantly about his nationality. However, this is not an American/Australian/Irish comedian force-feeding cliches. Eldjárn is Icelandic, which - along with his assured delivery and fantastic use of his voice - makes for novel and interesting material.
His ability with accents and sound effects becomes apparent immediately. Besides his perfect English language skills, he also demonstrates flawless accents: Scottish, Italian, American, Danish and German, as well as superb impressions and sound effects: From Icelandic radio presenters to a German Clint Eastwood to a drum kit.
These things can't mask poor jokes, of course, but they don't need to tonight, as his material is fantastic. Although in one sense, accents and sound effects are minor things, they're so finely done that every vivid picture he paints is ripe for comedy.
Eldjárn's Icelandic nationality puts him in an unusual position, status-wise. On the one hand, he portrays Iceland as 'amateurs' in terms of their ceremony, organisation and media, compared with the UK and US, with very funny stories of Iceland's politicians and journalists getting things' wrong'.
But on the other hand, the mostly British audience knows even before Eldjárn begins his childhood stories that Iceland could reasonably be considered a more progressive, measured and compassionate nation.
Thus he has a unique vantage point of simultaneously punching both up and down, allowing the very attentive audience to run with modern jibes at various nationalities, but with material that's simultaneously both wicked and full of heart.
From his mother's natural pessimism as an Icelandic meteorologist, to Iceland's national motto ('þetta reddast' meaning, 'it'll be fine'), to Icelandic rap lyrics, to a superb takedown of Hollywood's generalised, dismissive pan-Scandinavian-ism, Eldjárn's act is 95 per cent clean, but never tame.
Even the quotidian, observational material – on phones, TV and kids – is mostly refreshed by his welcome Icelandic slant.
Eldjárn, who's rather British in his observational style, demonstrates customary Scandinavian bravery in his delivery. Because he has no real gimmicks or shields. He simply tells his excellent jokes, on stage, and then people laugh. And long may he continue.
Review date: 17 Aug 2019
Reviewed by: Alex Bruce
Recent Reviews
What do you think?