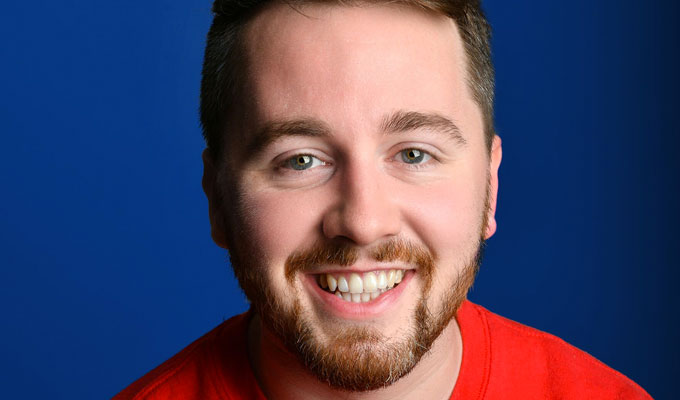 Stephen Buchanan: Baby Dove
This is a show that arrives with a certain amount of anticipation, as Stephen Buchanan was last year's BBC New Comedy Award winner. It does, however, fall short of expectations, as he talks about the Vietnamese refugee who his genuinely heroic mum has taken into the home.
Buchanan establishes himself as a gentle, easy-going comic who makes audiences feel at ease. There is, however, a fire within – and it gets stoked when Buchanan gets on to the subject of bigotry, Tommy Robinson's lot, and fear-mongering newspapers.
The trouble is, those more fired-up routines expose the rest of the show for lacking the same energy and persuasion. Buchanan's material at the top of the hour – on the uselessness of El Paso fajita packs, and him being a small man – are nicely deadpan and self-deprecating in their delivery, but pretty lightweight in content. And there are a few lazy swipes at his hometown of Glasgow, which tread very, very well-worn ground.
The meat of the show though, about the refugee – called Dove – is undoubtedly fascinating and heart-warming. It also fits nicely around Buchanan's own story of living at home still while trying to make it as a stand-up comedian, and quitting his very-part-time job at the Co-op. There are also some decent routines about his own trip to Vietnam, and the theatre group that visits his school to keep the pupils on the straight and narrow.
One of the most interesting revelations is that Buchanan confesses to falling for the newspaper fear-mongering himself, despite his liberal persuasion. He reckons part of the reason he stayed at home for so was in case his mum needed protection, and now deeply regrets feeling that way. That kind of honesty will serve Buchanan well as a comic, but again it does highlight where it is lacking elsewhere.
Some of his other jokes seem contrived and/or implausible. For example, the interactions between Dove and the racist neighbour, Brenda seem too convenient and predictable. Likewise, Dove's English language mistakes sound like comedy-by-numbers jokes, even if they are true.
What's clear is that Buchanan is as big-hearted as his mum. The ending of the show, about an injured pigeon that Dove saved and nurtured, is cheesy as anything but works all the same. He has most definitely won the audience round by this point.
So this is a debut that has some good moments and is certainly well-constructed, but lacks real quality. If Buchanan adds just a little punch and energy into his style and keeps an eye on the originality of his material, he will have plenty more to offer.
Review date: 17 Aug 2019
Reviewed by: Paul Fleckney
Reviewed at: Pleasance Courtyard
Recent Reviews
What do you think?