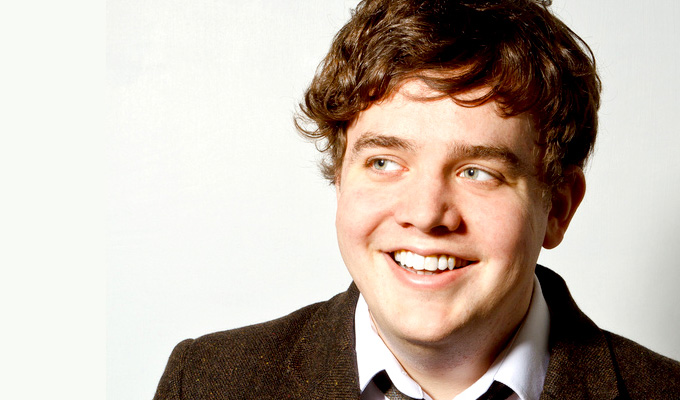 Joe Wells Doesn't Want to Do Political Comedy Anymore!
Joe Wells largely bases his new hour on the internal conflicts of being - potentially - autistic and the inner turmoil of waiting for the diagnosis. Even though the notion that it doesn't really matter whether he has a recognised condition or not is the point of the show.
We start with a quick bit of political comedy admin, something that's a real strength for Wells. In fact, it looks like it's a route into another entirely political show of the type he's become known for.
However, it's actually a path into discussing being an outsider, family, childhood, social struggles, and ultimately uncovering some of the answers in adulthood. We reach the main thematic point as Wells reveals that his mum told him, aged 30, that he may be autistic.
He progresses through stories of his assessment, waiting for diagnosis, and the social consequences of his related behaviour - from struggling to make new friends to disliking male voices, to finding solace in penguins' ritualistic ways.
This collision between the inner and outer has clearly been central to his life, as he explores the space between his possible autism (or possible quirks and anxieties) and the world around him.
This feeds into the most interesting section of the show, as he relates his thoughts and feelings when awaiting the results of his assessment. Pondering that if he is autistic, he finally has an explanation for his struggles. If he isn't, then what are these struggles? And must they be struggles at all?
All of this is delivered with great rhythm, a very high gag rate, and some wicked misdirections. It is genuinely funny in among all the feelings; the two elements don't clash.
Wells' shouty-but-not-angry-style isn't always necessarily the ideal means of delivery. However, it does afford him a huge amount of space in which to drop to the quiet reflections that make the audience feel the emotional revelation he describes.
Wells acknowledges the show's easing into what has become almost a cliche - the final-third pathos and cathartic payoff - with a great visual gag in the form of a graph prop.
And among the shows doing this kind of thing, this is one of the better ones, in that his reflections manage to tell a deeply personal, funny story, whilst remaining entirely, generically relatable to every audience member.
His overriding message is that often what we're told are our defects are simply our strengths that others may not realise.
Comedy has helped Wells reframe childhood difficulty. That he manages to deliver his cathartic pathos with so much comedic misdirection and such a high gag rate is all the more to his credit. It seems he's found a new approach that shows real promise.
Review date: 16 Aug 2019
Reviewed by: Alex Bruce
Reviewed at: Sneaky Pete's
Recent Reviews
What do you think?