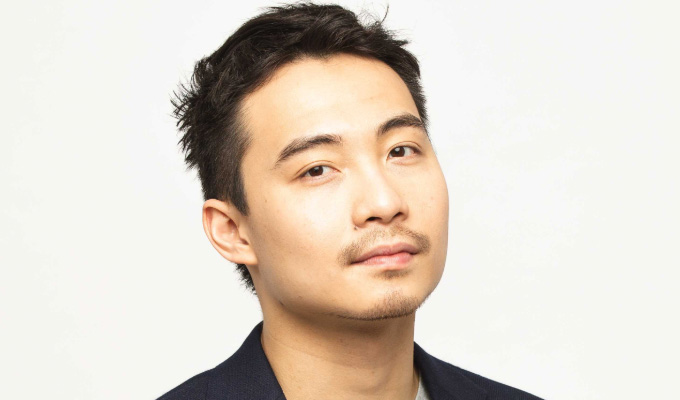 Nigel Ng: Culture Shocked
This is surely one of the better debut shows this year. Malaysian comic Nigel Ng has been in the UK for four years and previously lived in the US, and his perspective on life as a permanent immigrant has been wrangled into some fine routines and real belly-laugh moments.
Ng speaks about the places he knows best – Malaysia, the UK and China – as an outsider, commenting on the cultural habits that we may not (but sometimes do) know about. His comic strengths mainly lie in his delivery and timing, as the material wouldn't exactly leap off the page written down. There is real comic joy in how he describes coming to the UK to 'find a better life', and that manifesting in buying a Henry the Hoover, and getting carried away with the 'essential oils' in John Lewis.
He observes Britain as a country where we put ourselves through traumatic events for fun – Tough Mudder and escape rooms – but you can at least drink the tap water. Speaking of traumatic events, Ng's bad gig at a Butlin's has stayed with him, and he's now pretty disgusted at the sort of people who go to the holiday camps. There are a few moments like this where the material can sound quite lazy and callous, saying all the toothless holidaymakers should be deported to Australia again.
On occasions, Ng conjures up some very funny visual images, like his using a neck pillow in the passport queue to indicate that he's not a refugee – although another about a ballboy at a Thai sex show was nearly brilliant but slightly wasted. Another routine that feels a bit easy is saved by the image he creates of a lifelong sushi chef coming to England and finding sushi for sale in Boots.
Ng also has a sturdy routine on parenting styles in Malaysia: strict, and with smacking, at least in his household. He has some superb jokes on their attitude towards allergies and 'dietary requirements'. Less substantial, though, was his material on Malaysian Airlines, which he sets up as if he's daring into controversial territory. But before you know it he's moved on to something else, which feels a bit anticlimactic.
Ng is a talent, for sure. He sets an easy, positive tone that the audience really responded to. That allows him room to explore some interesting ground, even if it is interspersed with some less original material. He's got the composure and the gags, and an hour didn't feel like a stretch, either.
Review date: 16 Aug 2019
Reviewed by: Paul Fleckney
Reviewed at: Pleasance Courtyard
Recent Reviews
What do you think?