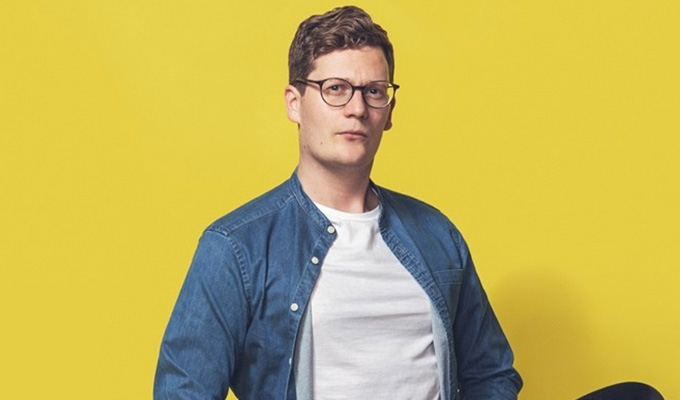 Robin Morgan: What A Man, What A Man...
Ostensibly a show about what makes a good male role model, this is more of a lovely excuse to race through some school and family stories about being a son, being a father, what it means to say 'I love you' to your dad and failing to remember stories where you are less than heroic.
This could be schmaltz, but it isn't. Robin Morgan is looks like a more handsome Stephen Merchant: tall, not quite so gangly, pale and bespectacled. He also has an easy listening voice and the kind of perfect diction that allows him to rattle along at about 300 words a minute.
I cannot listen as fast he speaks, but when I catch up, it's bloody funny and the audience were laughing loud or louder all the way through.
At 29, he's a young dad, very family oriented and remains close to his Cardiff roots, still hanging out with best friend Dave and going to the pub they've frequented since he was underage – so anecdotes abound.
Morgan has masses of 'nice young dad next door' appeal, he's already has decent role model quality and yet he reveals that is not incapable of being downright mean, it's just that he conveniently forgets about it.
This a show crammed with quick stories and self-deprecation, but not whingily so. Any segment of it would be fit for broadcast and the scenarios he depicts are all sitcom-ready, just waiting for actors to flesh it out. (He's already written one sitcom. Relocation, for Radio Wales)
This is hard working, well-written stand-up from a massively likeable performer who must surely be on the verge of nationwide fame.
Review date: 12 Aug 2019
Reviewed by: Julia Chamberlain
Reviewed at: Laughing Horse @ The Pear Tree
Recent Reviews
What do you think?