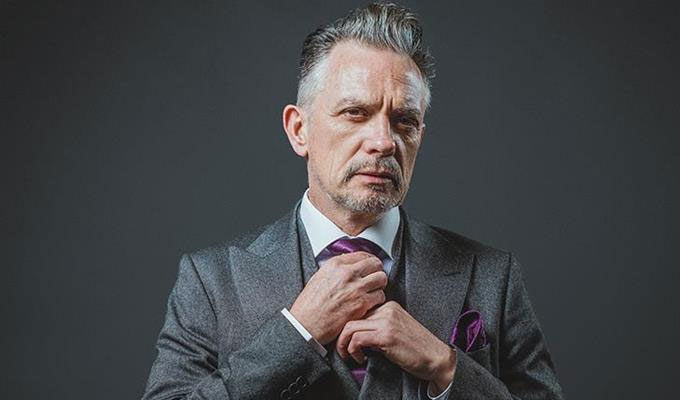 Joe Rooney: Shut Your Cakehole
He might be facing a sparse audience, but Joe Rooney still gives his title song everything he's got – after all the show must go on.
Shut Your Cakehole is a collection of Rooney's observations of the modern world through his seasoned eyes. But he takes simplicity and mundanity to places you wouldn't expect. Sometimes crude and a little crass, but always funny, Rooney channels years of experience.
Whether it's making vegetables sound deadly so kids eat them, songs about today's youth or Alive: The Musical, Rooney's unique frame of reference keeps you guessing where his material will digress to next. Rooney managed to keep even this small, scattered audience interested throughout, getting us singing along and answering questions. Everyone is happy to join as Rooney's charisma is welcoming; he's a host as much as a comedian. Even if the soul-destroying small crowd pressure occasionally got to him, Rooney deserves a medal for the composure he kept and how committed he remained to the pieces.
With a bigger crowd, I can imagine this show being much more electrifying. The intensity he puts into his singing and character acting is on another level. His act rolls along smoothly and nothing felt forced.
Shut Your Cakehole is an enjoyable romp with songs, great stand-up and excellent storytelling, full of gags.
Review date: 12 Aug 2019
Reviewed by: Jack Boyles
Reviewed at: Stand 3 and 4
Recent Reviews
What do you think?