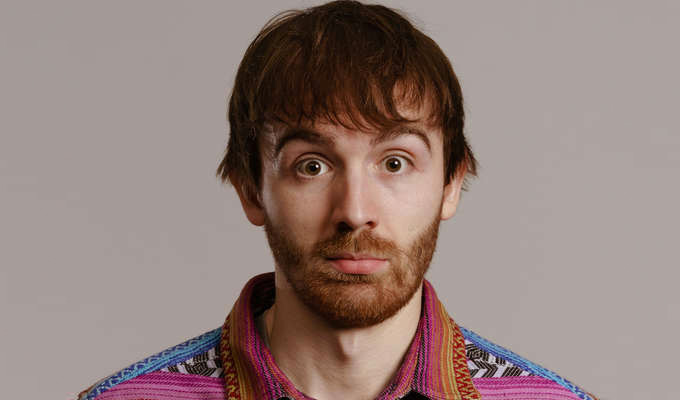 Ian Smith: Half-Life
Ian Smith was into the nuclear wasteland of Chernobyl long before Sky Atlantic made it fashionable. The comic's trip to the Ukrainian disaster zone is the highlight – if that's the right word – of an incident-packed year that he details in Half-Life. And it turns out the reactor core wasn't the only thing that had a meltdown.
In a misguided attempt to support his fiancée, the comic found himself joining a professional Scrabble competition despite hating the game. And on the day of the event, he became increasingly exasperated at the pensioners he played against, harbouring the harshest thoughts towards them. His upset was entirely disproportionate to the incidents – but entirely in keeping with his persona of a man always overthinking.
His response always comes playfully, a comic incredulity at the sights he sees or an amusing self-awareness at just how invested he becomes in every incident or observation.
Some of these are from the everyday, such as the way Netflix works – which he recreates in a perfect parody – or the familiar airline safety announcement. Others are more specific, such as the disclaimer on a tank-driving day or a disabled pet pigeon he encountered in the Scottish Highlands. But in any situation, he finds comedy in exaggerating the detail, in very much the same way Rhod Gilbert gets vexed by a mince pie or a duvet.
Smith channels his exuberance to building a rapport with the audience, just as he wants to do all he can to cheer up his partner. With an animated performance and dynamic pace, this people-pleaser makes no secret that he wants us to like him and voices his disappointment on the rare times we don't clap where he expects.
The comic has also put care into the way all this ties up, with routines slotting into place perfectly as a bigger picture emerges. The slowly filling-up Scrabble board he uses as a backdrop is a perfect analogy for the narrative, just another sign of the elegant staging of the stories that makes the very funny Half-Life a satisfying whole.
Review date: 11 Aug 2019
Reviewed by: Steve Bennett
Reviewed at: Underbelly Bristo Square
Recent Reviews
What do you think?