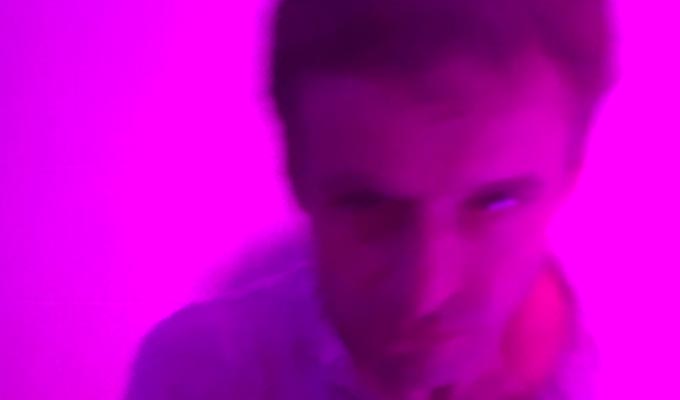 Will Adamsdale: Facetime
The Edinburgh Comedy Awards can do great things for some comedian's careers. But not all.
Will Adamsdale won the main prize in 2004, back when it was still the Perrier, but his audience tonight only just tips into double figures.
That fact is one of the wry running jokes in Facetime, which is about the struggles both in his career and at home, where he's finding fatherhood exhausting. His bright eyes are framed by heavy eyelids and he slouches with the weary demeanour of a man who's not sleeping enough – even by Fringe standards.
He won his gong for a high-concept character piece about a motivational speaker called Jackson, but this is more conventional stand-up affair, punctuated by the odd 'mopey' song and a Billy Bragg-like protest songs.
He shares how he's trying to win over his three-year-old son who treats him with nothing but contempt. Adamsdale tries in in vain to impress him with physical prowess or a moral code, but they never seem to be on the same page.
Their disconnected conversations could almost be from Pinter, while the toddler's world that Adamsdale now finds himself in also has him questioning the existential angst of Postman Pat or the fragile mental state of Bob The Builder.
If the fractures in the father-son relationship seem exaggerated, the comedian's wife just happens to be in the audience for this performance and confirms every word – as well as adding an extra frisson as he publicly airs all aspects of their home life for entertainment.
Professionally, Adamsdale feels as if he's squandered all the privilege he had, and can't help but compare his modest career peaks to a far more famous classmate. And on a wider scale, he wonders if we are all becoming numb to real life by our devices and box sets that give us limitless entertainment on tap.
But he doesn't bang the drum for any grand ideas. The vibe is more a fortysomething man pining some adult conversation for a change, and an audience with whom to share his feelings of inadequacy. Shouldn't he have figured all this out by now? – that's the question in his head.
His plight is easy to empathise with, especially for those in a similar position, and he shares it with endearing, browbeaten desperation and a fair portion of haggard wit. Facetime is unlikely to be award-winning stand-up, but it is a warmly witty portrait of a man struggling to find his place.
Review date: 10 Aug 2019
Reviewed by: Steve Bennett
Reviewed at: Underbelly Bristo Square
Recent Reviews
What do you think?