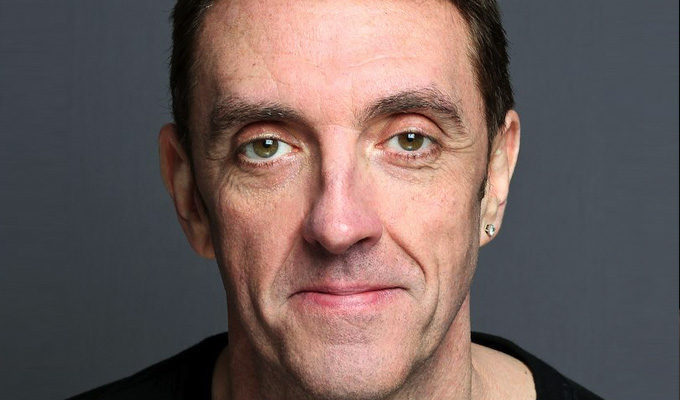 Chris McGlade: Forgiveness
There is plenty of food for thought in Chris McGlade's heartfelt and often intense show about his murdered father. He tells the story with a potent intimacy, standing on a stool to physically loom over us in a room no bigger than a broom closet, drawing us in with a frank and dynamic performance.
The story starts by describing what sort of a man his dad was: emotionally distant, tight with money, and a 'wind-up merchant' who would mock everyone he encountered.
In 1970s working-class Middlesbrough that often involved the sort of language no longer considered acceptable – though McGlade here, as he has done before, rails against political correctness, insisting their was no malice, only inclusion in the way no one was beyond ridicule.
It's not a view that finds much favour with members of the liberal middle-classes that dominate the Fringe – myself included. 'Paki' might be a neutral term to describe the corner shop to him, but then he's a white man who's never had it spat at him in the street.
McGlade, however, thinks policing language is harmful, and further gives himself permission to use such terminology by arguing that as dark-skinned Irish Catholics, his family were subjected to prejudice long before black and Asian immigrants came to Teeside. And he shows us pictures of some of his friends and relatives by marriage from ethnic backgrounds, though this smacks of a 'some of my best friends are…' justification.
Still, the world would be a better place if we all tried to at least understand opposing points of view, and McGlade explains his with eloquence and conviction. He's certainly not one to be silenced, as a list of the campaigns he's doggedly backed attests.
By this point you may be thinking: this is all well and good, but is it funny? Mostly.
Anecdotes about his dad are amusing now McGlade Sr's abrasive personality is at a distance. And Chris, a long-standing working men's club comedian who only started breaking into the contemporary circuit in the past couple of years, has an instinct to put a gag in whenever he can. It's a trait he picked up from his ever-joking father. Some of these lines have the familiar air of the previously-used, but they are all damn effective.
Meanwhile, most of his other family members are portrayed as scoundrels, though there's a sense that's a very positive spin on some of their real characters.
And then we come to dad's murder, in his own home at the age of 77, when frail and unable to defend himself. McGlade has the audience rapt as he describes the crime, the trial and the consequences. But the impulse to find humour in bleak places kicks off at every turn, providing a strand of what's almost literally gallows humour.
McGlade's own story gets even darker when he describes the long-term consequences of such a traumatic event. But he ultimately found peace when he learned to forgive his father's killer just as his dad had forgiven a crook who'd defrauded his convenience store.
Unresolved are the questions of culpability and punishment (as it happens, the murderer was jailed for life in 2011 with a minimum of 18 years). But from a personal point of view, learning to forgive has given McGlade something that looks, finally, like a happy ending – and the power of his performance and his rhetoric means you leave the cramped room surprisingly uplifted.
There are surely funnier shows at this festival, but few with such a personally dramatic story, few delivered with such conviction, and few that come from the point of view of an older, working-class comic with unfashionable, but widely-held, views. And isn't the Fringe about seeing something different?
Review date: 9 Aug 2019
Reviewed by: Steve Bennett
Reviewed at: Laughing Horse @ City Cafe
Recent Reviews
What do you think?