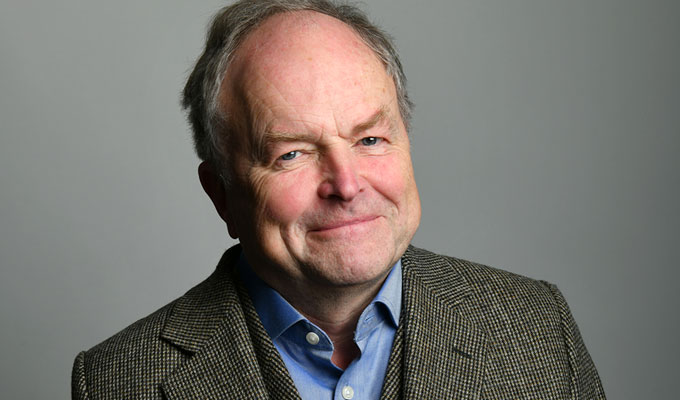 Clive Anderson: Me, Macbeth and I
Most comedians are supposed to harbour a hankering to play Hamlet. But for Clive Anderson, it's Macbeth that has loosely inspired this gentle but genial collection of anecdotes' signifying nothing,' in the words of the Bard.
Anderson's partial Scottish heritage is said to be behind the choice, and it allows him to don the full Highland chieftain's garb to explain why the play has always been considered unlucky in superstitious stage circles.
It's a way in to several theatrical anecdotes, some which you may well have heard before. But it seems entirely appropriate for a man who took over from master raconteur Ned Sherrin as the host of Radio 4's Loose Ends.
Before that, of course, Anderson was known for his talk shows, which ran for an impressive 14 series. However, history will remember it only for his car-crash interview with the Bee Gees, even if the special episode with Peter Cook in various guises deserves recognition as a comedy treat.
Anderson accepts and understands why the band storming off will be his screen legacy, and alongside anecdotes from his own programmes, recalls some more memorable moments in chat-show legend, all of which went wrong, such as Michael Parkinson and Emu and Russell Harty and Grace Jones.
The show meanders good-naturedly around the stories, with Anderson admitting he strayed off the planned order tonight. He's not in any rush or feels any desperate need to impress his already appreciative audience.
After all, Anderson is well-established now, so doesn't feel the need to make the hour drum-tight. He first came to the festival 45 years ago in a student production, and quickly runs through his Fringe CV, up to and including the Whose Line Is It Anyway? revival. But if the 66-year-old is technically a newcomer, given this is his debut solo show.
In typical self-effacing style, he describes himself as a humorist, 'which is like a comedian but you don't have to be quite so funny, quite so often' – and, indeed, this is gently entertaining more than a laugh riot.
Nonetheless, Anderson does nail some quotably droll and pithy one-liners over the hour, even if the format doesn't play to his greatest strength: of being so quick with his dry wit.
Review date: 8 Aug 2019
Reviewed by: Steve Bennett
Reviewed at: Assembly George Square
Recent Reviews
What do you think?