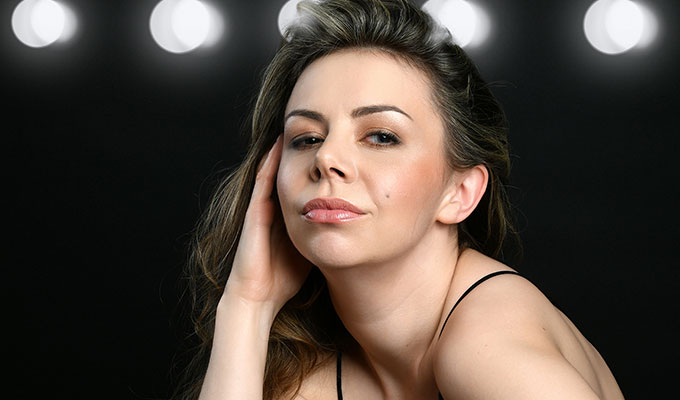 Georgie Morrell: Eycon
In the cut-throat world of comedy, Georgie Morrell uses what she can to get ahead – and top of the list is her visual impairment. As part of her shtick to glamorise her disability, she describes how it gave her opportunities like appearing on Victoria Derbyshire's show, helping with her stand-up career and getting priority car parking – a perk she's especially happy with given she doesn't drive.
But disability is her topic to exploit, no one else's, and she refreshingly mocks Hollywood for its love for the heartwarming disability narrative or the penchant for exaggerated 'inspirational' stories elsewhere in the media.
That's not to say that all Eyecon has to offer is visual impairment jokes. Great routines such as Meghan Markle's and Kate Middleton's relationship spiralling out of control demonstrates Morrell's imagination to conjure up juvenile scenarios, acting the scene with an amusing sense of melodrama.
However the show becomes flat in its storytelling segments, and although little jokes are inserted into the anecdotes to try to be edgy, they lack the substance to give them any real weight
She ends with an anecdote about Stephen Hawking going to Stringfellows, a story she loves because 'you see the man, not the disability', which is primarily the message of the show: the rest of society should see disabled people as just like them, instead of positively discriminating. It's a good point, but she presents it in a sterile way. The jokes land and the audience laugh, but it feels like comedy by the numbers.
Despite that mainstream approach, Morrell is also divisive act as one person's frank honesty is another's obnoxiousness. That is the point of her persona, but it's not always endearing.

Review date: 8 Aug 2019
Reviewed by: Jack Boyles
Reviewed at: Gilded Balloon Teviot
Recent Reviews
What do you think?