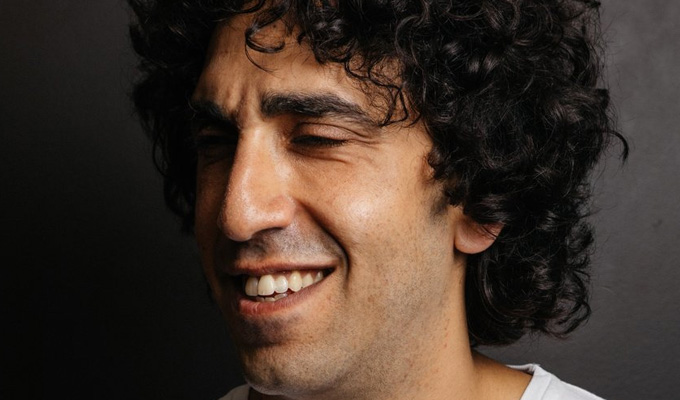 Ray Badran: Everybody Loves Ray, Man
A self-deprecating Aussie who's well aware that his nasal tones can be irritating, Ray Badran offers a lightweight hour of disconnected anecdotes and wry observations. He can boast a few strong routines, but too few to sustain the hour.
He's got a fine bit at the start, making absurdity out of minutiae as he obsesses about his pockets, and his ending is a mini coup de theatre which is very neatly done, making sense of some of the early digressions that appeared to go nowhere.
But In Between the comedy often flags, with flyweight routines that will leave you thinking: 'Is that it?'
For example, he revives a 17-year-old story about religious nuts thinking that Spongebob Squarepants was gay, only to counter: of course not, he's a sponge. Is that it?
He tells us he's got a sunlight lamp to combat seasonal affective disorder, and my it's bright. Is that it?
Then there's some stilted crowd work. Is that it? This, at least, does come to fruition, but you have to be patient.
Others chunks are more creative. An observation about not understanding the controls on his fridge is given a nice payoff by an audience comment he now incorporates into his set. But a bit about air-conditioning units is almost identical and feels redundant.
In longer routines, he also recalls a couple of pranks, such as appropriating a wheelchair to pretend to be disabled, in which he exaggerates the drama, jeopardy and humour with some success. But it's not entirely convincing, and he's not quite aware of how dumb and laddish he's being.
His persona is somewhere between idiot savant and just plain idiot, and while he's convivial enough, you never entirely relax into his slightly nervy company. But the biggest issue is that he simply doesn't have enough of the good stuff to fill the allocated time slot.
Review date: 6 Aug 2019
Reviewed by: Steve Bennett
Reviewed at: Pleasance Courtyard
Recent Reviews
What do you think?