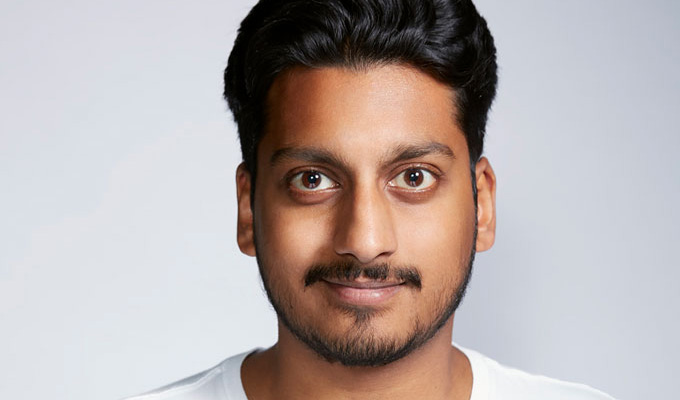 Ahir Shah: Dots
Few people talk about a lack of confidence with quite as much confidence as Ahir Shah. He is a compelling, muscular orator and an ambitious writer of pithy, poetic phrases.
He could surely convince you of anything – but instead he uses those persuasive powers to admit that, actually, he doesn't have any of the answers. Never trust anyone who says they do, he says.
Loss of idealism is an inevitable part of maturing, and Shah's struggling with it. This is a show, in some unsaid ways, about the downside of having an astute mind: once you can see the bigger picture, it's terrifying. He quotes the German political philosopher Max Weber - of course he does – who spoke of seeing the world for all its flaws and marching on with certainty regardless, which is not a place Shah believes himself to be.
By considering his response to that world, Shah melds the personal and the political in its broadest sense, opening up a little about being on antidepressants and his existential anxieties. As a second-generation immigrant, he's got a hot take on colonialism and systemic racism - even if relayed in the sort of voice a Rees Mogg would envy.
He also takes up some of the themes of last year's award-nominated show Duffer, such as considering what most of us have lost by abandoning faith in a higher power.
Dots is an intellectually stimulating hour, well-structured and peppered with seeds that pay off later, even if he doesn't connect quite so strongly with the heart as he does the head. Nonetheless, his story of his parents meeting and mulling his own ideals of romantic love add some emotional notes.
His shows have always been dense, and while this year is no exception he does give his thoughts just a bit more space to let them sink in and allow for laughs – as well as plenty of food for thought.
Review date: 5 Aug 2019
Reviewed by: Steve Bennett
Reviewed at: Monkey Barrel Comedy Club
Recent Reviews
What do you think?