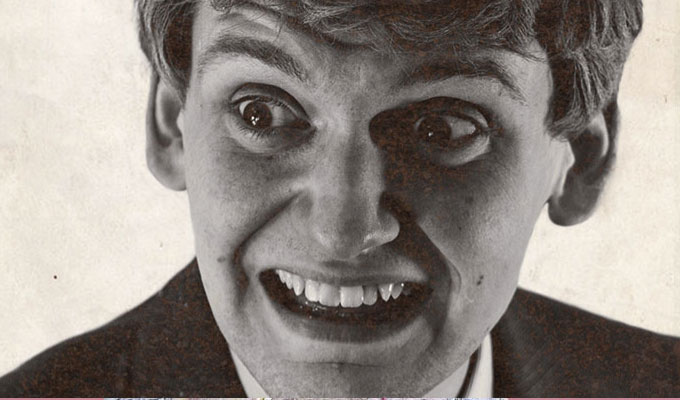 Peter Fleming: Have You Seen?
Think 'old-school kids' TV presenter' these days and Yewtree inevitably springs to mind. But Tom Burgess has, sensibly, taken his character from an even earlier age than the tainted 1970s and 1980s.
Peter Fleming is from a golden era of children's TV, when the BBC was 'Aunty', authoritatively educating, informing and (a little more reluctantly) entertaining the nation's youth. He is a posh, avuncular, slightly patronising figure reliving his glory days, even if no one quite remembers him from such show as Nicholas The Mischievous Cupboard or Professor Zany's Mad Laboratory ('Scrumpydacious!').
He's jolly and cheery, his eyes sparkling eagerly as he seeks to connect with his audience – even though it's abundantly clear his life hasn't panned out as he would have hoped. The hour takes us through those ups and downs, offering an affectionate parody of bygone programming, whether it be patronising, imbibed with phoney enthusiasm – or made by Oliver Postgate.
Also mocked is the politely condescending sexism of the day. Think of Harry Enfield's 'women know your limits' sketch, and you're in the right ballpark.
A well-judged streak of absurdity runs through the show (which was named best debut at the Leicester Comedy Festival back in February), tipping over to full-on insanity in the commercials he used to make for Matey bubble bath, giving full rein to Burgess's energetic performance.
Such moments give the show some texture, as do the insights into the tragic life Fleming is trying to paper over both in his past and in his present. It means the character, who is endearing as well as silly and sometimes wretched, has depth while offering scope for different types of comedy beyond the parodies.
But despite all of those best efforts, and a decent commitment to putting proper jokes into the parodies, the premise still runs out of steam about 40 minutes into the hour, when the creation's limitations start to creak, and the once-plentiful ideas get stuck in a rut.
This difficult final furlong lessens the impact of what is nonetheless a winning and memorable character, realised with skill, fondness and detail.
Review date: 5 Aug 2019
Reviewed by: Steve Bennett
Reviewed at: Dragonfly
Recent Reviews
What do you think?