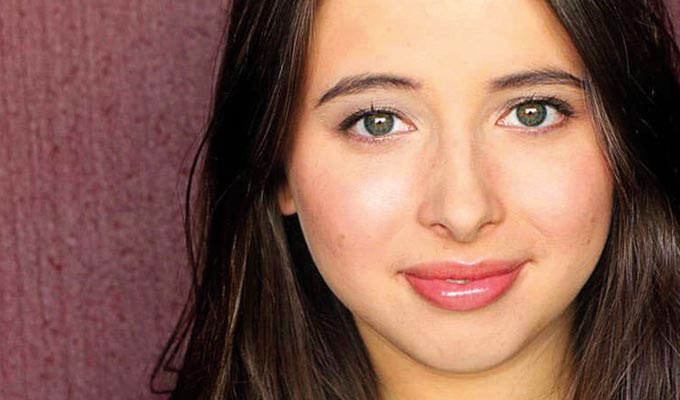 Esther Povitsky
Esther Povitsky leans heavily on the fact we'll find her peppy and winsome. She makes jokes about being pretty but not too so and about being a typically egotistic and selfish millennial, hoping that a twinkle of self-awareness and maybe a jaunty dance move will endear her to us.
It does, a bit, for she undoubtedly has charm. But it runs thin over an hour in a show that doesn't have much texture beyond 'look at me'.
Maybe fittingly for a comedian of the Instagram generation, Povitsky doesn't really probe too deep. The Los Angeles based comedian has a half-decent story about going away on a romantic break where she thought her boyfriend of six years would propose. In fact, he knelt down and explicitly said he wouldn't. Seems like a dick move, but she laughs it off, and now – some time on – they are engaged. There seems more to unpick here, but Povitsky's not one to interrogate a situation too much.
She closes by going through a woman's purse in the audience, making cheeky quips about the condoms and the like she unearthed. It's the sort of thing comedians used to do to show their audacity to cross boundaries and make no one feel safe. But in these times of consent, Povitsky has to ask permission, which robs the bit of most of its potency, even if she can ad-lib some affable lines.
But like so much of the show, you're left wanting for the content that will lift this from the pleasant to the hilarious.
Review date: 28 Jul 2019
Reviewed by:
Recent Reviews
What do you think?