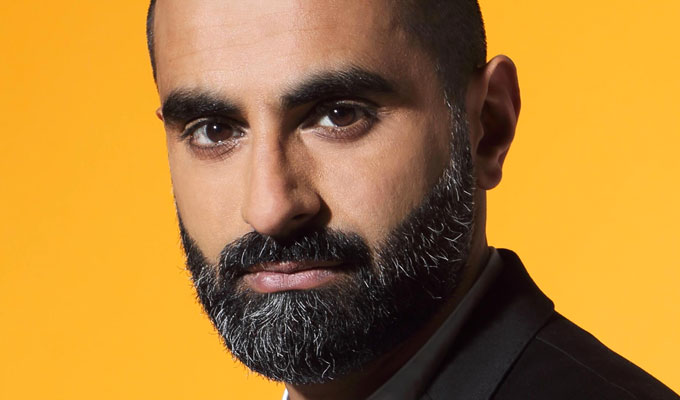 Tez Ilyas at Latitude
Maybe he's practising impartiality to keep Ofcom at bay before his Channel 4 satirical show begins this week – but during his Latitude set Tez Ilyas outlines some good reasons to leave the EU. It's certainly unexpected as you'd peg this liberal British-Pakistani Muslim – and this festival crowd – as Remainer through-and-through.
His arguments are a mix of the serious and the facetious, and sometimes both – from describing Brussels as bullying its member states into austerity to just giving two-fingers up to the French, which may be intended as a joke but was probably a driving force being many a Leave vote. He doesn't always have quite a strong enough comic get-out for any of these reasons, despite the slight tension his assertions create.
It's a rare miscalculation as he's otherwise expert at defusing potentially awkward situations with a lively, flippant wit – and a huge portion of cheery self-deprecation. He jokes about his identity, but often in a way that has wider implications. Well, not always. The bit about the origins of his name simply involves laughing at his misfortune, while the section about loving your kids even if you don't like them is an hilariously cheap shot at his defenceless nieces and nephews.
Ilyas performs with all the verve and bonhomie of a shiny-floor TV host at primetime Saturday night. Yet there's a grain of grit at the heart of his pearls of wit, an acknowledgement that Muslims are still largely seen as 'other' no matter how funny. Even the T-shirt he's wearing makes a topical point, echoing Trump's 'go back to where you came from' hatred.
But if you wanted him to get to where he belonged, a late-night satirical Channel 4 show could be just the place.
Review date: 22 Jul 2019
Reviewed by: Steve Bennett
Reviewed at: Latitude
Recent Reviews
What do you think?