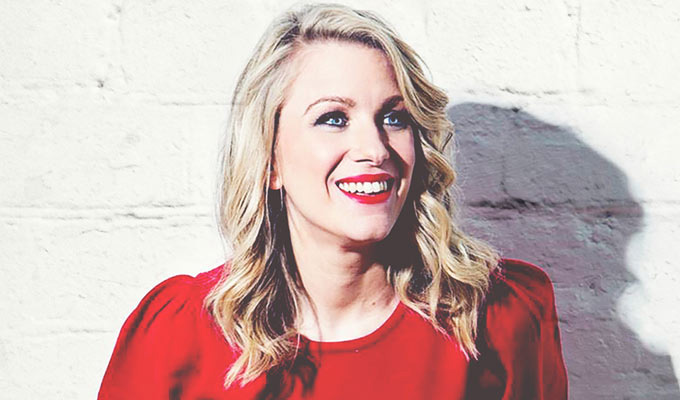 Rachel Parris at Latitude
Rachel Parris has had quite the year. Twitter spats with Piers Morgan and viral videos telling men how to behave, both courtesy of BBC Two's Mash Report, have pushed her into a bigger league, and now she's filling Latitude's comedy arena.
She is not as strident as the subject matter of that infamy might suggest, but a quieter, more polite dissenter, wrapping disillusionment up in a passive parcel of civility, cheeriness and emotional repression. This festival crowd are probably her people: when she suggests through a wan smile that when Boris Johnson gets into No10 this week people should rise up and riot in the streets, it's greeted by polite applause. What a Latitude reaction to rebellion.
Her connection with the audience starts earlier than this when she joshes with them about their festival outfits and how they jostle for position in the tent. Such identifiable material shows she belongs among these people, even if she confesses imposter syndrome elsewhere in her life.
As well as her well-mannered political material, Parris mulls the likes of vacuous wellness mantras and the personal changes to her life as she's now in a stable relationship (with Marcus Brigstocke) that involves stepchildren and disposable income. There are relatively few killer lines here, but her wry attitude is nonetheless very appealing, not least when she offers her opinion of what compromise in relationships really means.
The stand-up is interspersed with songs, a drug-based number from someone who's never really taken them, a middle-class blues number that sticks to the usual tropes but shows off an unexpectedly gravelly timbre to her voice, and an oldie but goodie, Hen Do On A Train. This is surely her greatest hit to date: her beautiful voice painting an ugly, Hogarthian picture of modern Britain, bringing descriptive flair to social commentary.

Review date: 21 Jul 2019
Reviewed by: Steve Bennett
Reviewed at: Latitude
Recent Reviews
What do you think?