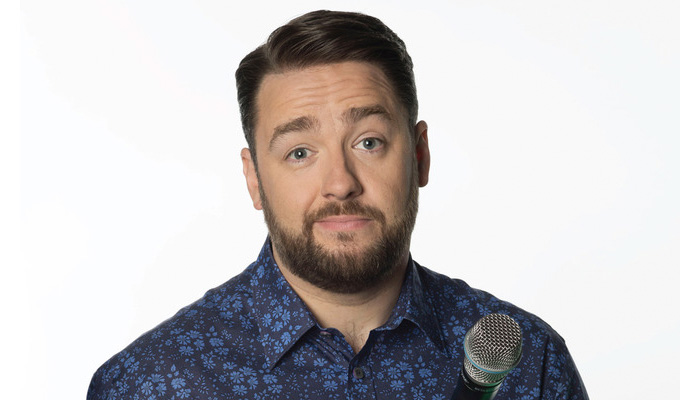 Jason Manford at Latitude 2019
Whatever can be said about Jason Manford in a review can never match the devastating critique meted out by his own daughter through desperate tears after being punished for a tantrum. I can't repeat it, as it was the punchline to his entire Latitude set, but it's hilarious and heartbreaking in equal measure.
Everyday anecdotes from family life are the cornerstone of Manford's stand-up, and primarily the notion that because of his success in comedy he's bringing up children that are far more middle-class than him. Some of this - the foundation of his long-running Muddle Class tour - admittedly on repeating old tropes about quinoa, hummus and mistaking mushy peas for smashed avocado, the latter first attributed to Peter Mandelson, back when he was relevant.
There is also nostalgia for the laissez-faire parenting of the past compared to the helicopter mums and dads of today. He doesn't quite say the phrases '...and it didn't do us any harm' or 'health and safety gone mad' - but he's close.
He puts a twist on this by emphasising his own bafflement at the way things have worked out and trying to maintain at least some working-class credibility with the rest of his family. Manford's also skilled at finding laughs in what other people say, from accidental racism at the cashpoint to a fellow miscreant on a speed awareness course.
Everyone recognises what he's talking about, whether it's about bathroom scales, the snooze button, or going the park. 'We do that!' a woman near me exclaimed on more than one occasion.
Such universality does wonders for his popularity. At one point - when recalling how he was trying to convince a TV executive a joke wasn't offensive as no one had ever taken umbrage at a live show -he reveals that 400,000 people saw his tour. It almost feels like the same again have turned out to see him headline the Saturday line-up at Latitude. Not only is the vast open-sided tent jam-packed, but it's standing-room-only out to the perimeter of the entire area marked out for the comedy arena. Still, he talks to them with the same intimacy as you would to mates you'd invited over for tea (not dinner).
He uses his broad appeal to subtly nudge people towards his liberal way of thinking, even if they might not always be as predisposed to that as this Latitude crowd are supposed to be. He argues, for example, that political correctness is a good thing, but just hijacked in extremis by 'pricks on the right and idiots on the left'. 'Not you guys,' his quick to counter - as he no doubt tells every audience, assuring us we're good people - it's the others you've got to watch.
Manford is 'good people' too -and there's no doubt he gets the job done. Even if some of his comedy is just too familiar to surprise, there's plenty that isn't, and that vast crowd went away happy.

Review date: 21 Jul 2019
Reviewed by: Steve Bennett
Reviewed at: Latitude
Recent Reviews
What do you think?