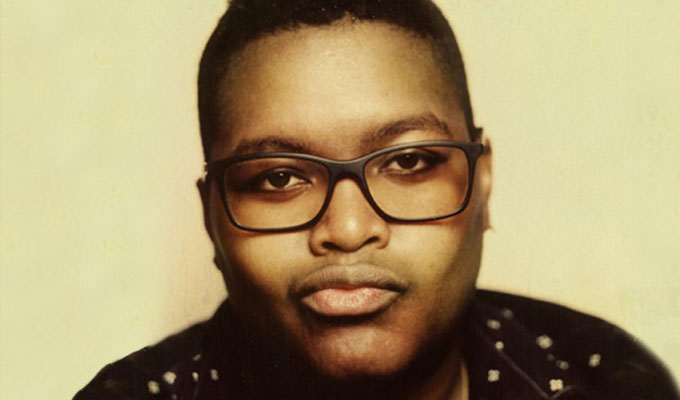 Sam Jay
Never mind what we think of her, US comic Sam Jay is keen to tell the audience what she thinks of us. She is thrown by the relatively reserved reaction at the Soho Theatre and comments umpteen times about what she considers the subdued energy.
'You guys are making this weird for me,' she says, as well as repeated assertions that 'this shit's funny,' – probably for her own ego's sake more than anything else. For she did indeed get laughs out of the admittedly intimate crowd, if not what she was used to.
However, this cosy gig does not feel like her natural habitat; she's at heart a grubby club comic aiming at outraging collective decency with an plethora of dick jokes. That might be an odd topic for a lesbian, but a) she's got a good memory and b) knows for sure that penises are intrinsically funny.
By way of example, her story of buying a vibrator at what she calls 'the dick store' is one of her strongest sections, as she reacts with mock-shock at being confronted by far more choice than she'd imagine. In comparison, her straightforward observational routine about going to an Apple Store and wondering about what makes the employees geniuses is decidedly more muted.
Back on the outlandish sexual material, there are stories of clumsy teenage sex, of the realities of Giving Head – in which the choice phrase 'dick juice' is repeatedly emphasised – and of why women often end up accidentally peeing down their leg, which produced telltale howls of delight at one table as the gags apparently hit very close to home.
Yet for all Jay's below-the-belt material, her delivery is relatively laid back and easy-going, born of a understated confidence in her material, rather than going for wildly exaggerated emphasis.
The show, however, is scattergun in content and in quality even before she wrestles with the audience's reticence or the distraction of her girlfriend laughing louder in the wings than the rest of the room put together.
An attempt at a dumbed-down précis of American history misfired, while her explanation of what she considered exclusively 'white' behaviour – such as climbing Everest – never quite stood up, as it was unconvincingly explained.
And while the show is hallmarked by crude gags mixed with lukewarm observational material, Jay displays an unexpected social edge in the final quarter, revealing herself to be something of a contrarian.
She blames 'poor people' for the mistreatment of animals at SeaWorld, refuses to call herself a feminist because she considers that a white woman's game, and is suspicious of the #MeToo movement which she thinks is about victimhood, not empowerment. This last section especially divides the room: not really on the grounds of whether you agree with her or not, but between those who know Aziz Ansari is and those who don't.
There's fertile ground here in going against the status quo, but she hasn't entirely thought these through, floating intriguing notions without quite landing them as solid jokes.
She's definitely more at home with the filthy stuff, which she nails, but seems to be striving for something more substantial, even if it's just out of her grasp at present.
• Sam Jay is at the Soho Theatre until Saturday.
Review date: 18 Jun 2019
Reviewed by: Steve Bennett
Reviewed at: Soho Theatre
Recent Reviews
What do you think?