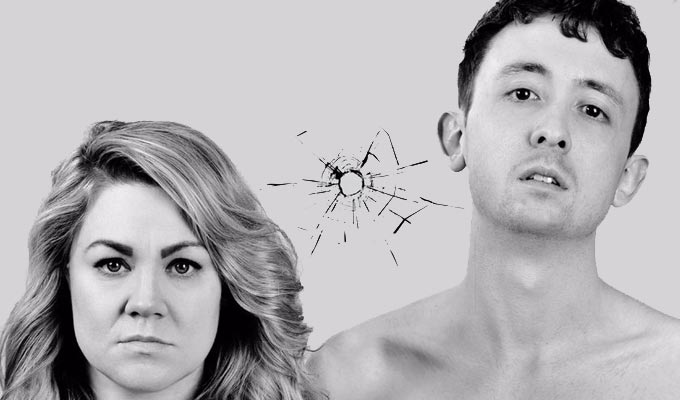 Mother: Character Assassination
Jack Mosedale and Laura Curnick have plenty of strengths as comic performers, even if they don't always play to them.
In physical comedy they shine: there's a splendid silent skit and a interpretive dance about modern slavery offers more than the familiar conceit promises. They also have a enjoyably waspish line in pedantic, passive-aggressive bickering – the cornerstone of 90 per cent of comedy double acts.
Curnick is a little prone to making these exchanges 'actorly' but she more than compensate when she uses her clown-like exaggeration to greater effect, such as her silly, camp parody of Jane McDonald or her inventive faux greengrocer's patter.
They use their BFF relationship will in a recurring sketch comparing teenage diaries, which is slightly drawn out in its early stages but develops skilfully and satisfyingly over the hour.
Other scenes don't quite have the same redemption, and outstay their welcome, and the pair often struggle with endings. Worst offenders are the sketches based on puns such as Eamonn Holmes Under The Hammer which isn't a great joke in the first place and is played out needlessly slowly, especially given that the punchline is revealed at the start of the skit, for some reason.
But their charisma, and especially their chemistry, go a long way, with the best comedy characters in their repertoire being themselves. And that makes for a very likeable debut.
Review date: 19 May 2019
Reviewed by: Steve Bennett
Reviewed at: Brighton The Warren
Recent Reviews
What do you think?