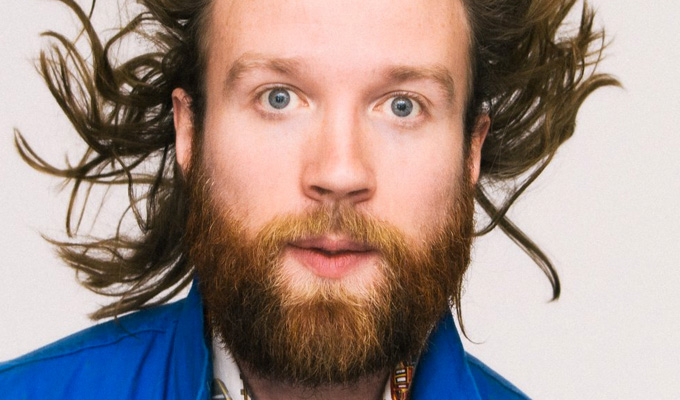 Map Man
When Phil Bergers won the Edinburgh Comedy Award for his Dr Brown alter-ego seven years ago, it opened the doors for an explosion of clown acts, all similarly trained at the Gaulier school outside Paris.
Tom Curzon's Map Man very much falls into the template for that style of show, with its emphasis on playing with the audience, using their laughs as encouragement to push on with his prop-based set pieces. But though the specifics are different, he doesn't provide an hour that feels substantially distinctive from other similar shows you may have seen before.
Specifically his production of carrots from all around the stage is redolent of Viggo Venn's calling-card with cucumbers, if more restrained. But it's a more general feeling that the naive, man-child tone is too familiar.
He has a great look, frazzled hair, preposterous fake eyebrows and blacked-out teeth, with a part-coy, part-teasing glint in his eye. The visually arresting image is extended to the way we meet him: pinned up on a washing line alongside a string of maps.
However, these are only used in a couple of the scenes, making it seem like the Map Man alter-ego is something of an afterthought rather than intrinsic to the persona. Similarly, there's not much to link each discrete scenario, meaning the show lacks form, and more crucially momentum.
Yet some of the pieces are very funny – there's great fun to be had with some old VHS tape – and he is a charming presence, grubby but a little lost. As he takes strength from our feedback, he can slip into full-on megalomania, though it's only temporary and he ensures the atmosphere here is always friendly.
But it is underdeveloped, and even Curzon – who is also in the Stepdads double act with Luke Rollason – admitted at the end that he'd overlooked many of the things he had intended to do. Whether that's because the show doesn't have a strong enough form or sense of purpose to remind him, or whether his forgetfulness caused the shapelessness, there's clearly still work to be done.
Review date: 15 May 2019
Reviewed by: Steve Bennett
Reviewed at: Brighton The Warren
Recent Reviews
What do you think?