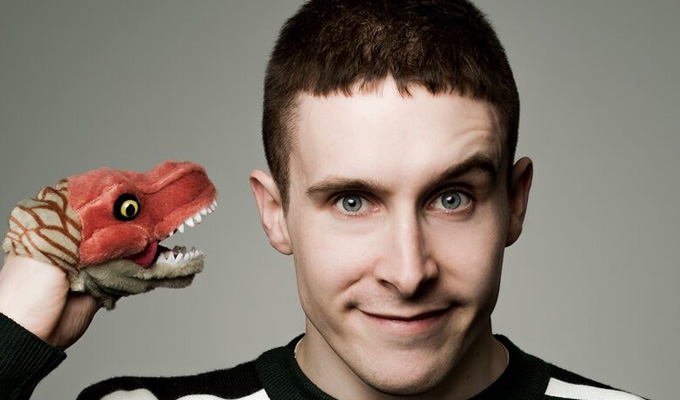 Larry Dean: Bampot at Melbourne
Larry Dean first wrote this show about being loved-up in a long-term relationship for the Edinburgh Fringe last August. But just before that festival began, it ended, requiring a hasty rewrite.
Eight months on, the show is a moment preserved in aspic, still presented as a retrospective of their time together as if it had just ended. Dean shares stories of their relationship with frankness and affection, mixed with other tales from within his usual wheelhouse, about his vividly caricatured family, about being gay but a bit of a geezer, and about his sex life.
The anecdotes are not always edifying –and never high-minded – but even the one set in a train station toilet cubicle has a rough-hewn charm, funny despite, or possibly because, it's so fundamentally gross, and certainly fits in with Dean's down-to-earth honesty.
He uses a few old tropes in his material, such as the very clichéd idea of a partner filing away minor misdemeanours for use in an argument down the line. He also leans a little heavily on Glasgow's aggressive image, even though he comes across as the nicest bloke you could hope to meet. However, he can turn on the fierce accent and murderous stare – inherited from his East End dad – whenever he needs to.
Dean is a thoroughly engaging performer, with an animated, if slightly too well-practised, delivery amplified by fine voice work and an innate bonhomie. And even the broadest of tales are written with flair and occasionally a creatively descriptive turn of phrase that will stick with you. Calling earthquakes 'floor weather' is priceless.
Dean may be a Bampot at home, but in Australia he'd be a cheeky larrikin – and it's that effortless likeability that sustains the show. It may not feel deep, but an hour in his company is a blast, while a tender, theatrical closing scene reveals just how much the audience has now got invested in his life and his relationship, lured in under the stealth of his easy charm.
Review date: 17 Apr 2019
Reviewed by: Steve Bennett
Recent Reviews
What do you think?