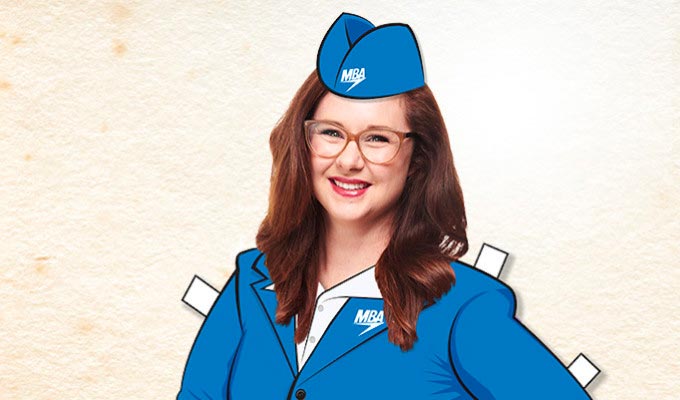 Mel Buttle: Welcome Aboard
Mel Buttle is not short of things to talk about from the past year, from being involved in a four-vehicle pile-up to realising her six-year relationship was something of a car crash as well.
She's turned such experiences into an hour of dryly-observed anecdotes that engage the room – yet although frequently amusing, Welcome Aboard never soars to great heights of laughter.
Buttle's sardonic tone and detached delivery can easily be taken for a lack of passion. She can be very withering, especially when it comes to her family – her ex-Navy cook dad, his unlikeable new partner and her constantly drinking mother with a wandering mind – but while the caricatures are well-drawn, few stand-out lines emerge from her general mood of pointed disappointment.
She applies a similarly contemptuous attitude to what she sees as the namby-pamby upbringing of modern children compared to the more laissez-faire attitude applied to her generation and is suspicious of the increasing tendency to redefine bad behaviour as some sort of 'disorder'. But it's nothing especially distinctive on a subject that many comedians turn to.
Buttle's hour also encompasses tales of her dog's medical issues and encountering poverty while on tour of India, with lots of gently amusing detail, but again without a killer blow.
It is symptomatic of the absence of purpose to this collection of dependably witty anecdotes. Event the relationship break-up, which happened on the verge of their marriage when Buttle's girlfriend realised she might not be gay after all, doesn't pack the dramatic punch you might think.
Without anything that would make the show more than the sum of its parts, Welcome Aboard is a solid hour - but not a special one.

Review date: 17 Apr 2019
Reviewed by: Steve Bennett
Recent Reviews
What do you think?