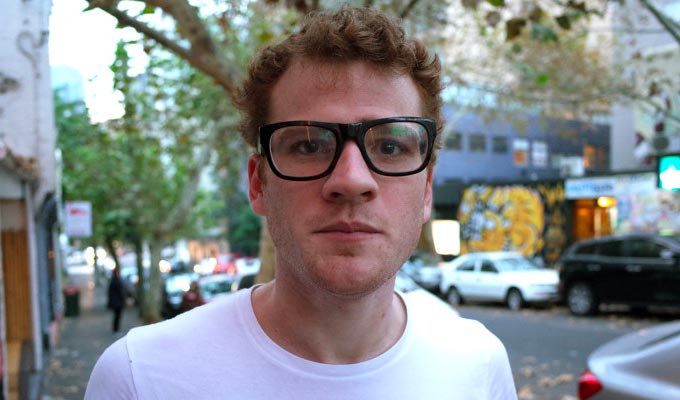 Dan Rath: Bubble Bath
Best newcomer nominee Dan Rath is not a comedian who makes his audience feel at ease. Not through a deliberately provocative desire to shake us out of our comfort zone, but because his crowd work is awkward, his train of thought often difficult to follow, and his demeanour standoffish.
As the show goes on, it's strongly suggested that the discomfort he fosters come from an autism spectrum disorder, though in typical style he leaves you guessing. But it would explain a lot.
The disjointed delivery, odd pacing and lack of connection certainly do no favours to his material, even though there are some wildly creative ideas and entertainingly idiosyncratic jokes in the mix.
In his moments, he proves inventive in his use of both language – a metaphor for the esteem still reserved for Shane Warne was particularly pleasing – and of imagery, such as his absurd description of bees.
Meanwhile, his lack of connection with his neighbour could be taken a telling example of the isolation of modern living, although as his own anxieties are revealed, you suspect it could also be just down to him. After all he barely makes a connection with the audience, either.
He frames this all in a mood of desperation – 'I need this to work' he cries when speaking about his comedy. Though the picture he paints often slips into the pitiful, rather than the amusingly bleak, as he describes struggling through life unemployed, in debt and living in a hostel at 33.
Comedy as a route out of such circumstances is difficult for the best of them, and Rath's accidentally abrasive persona will do him no favours, unless he more consistently display the creatively distinctive writing that sometimes flares out of his social ungainliness, suggesting promise, but with work to be done.
Review date: 17 Apr 2019
Reviewed by: Steve Bennett
Recent Reviews
What do you think?