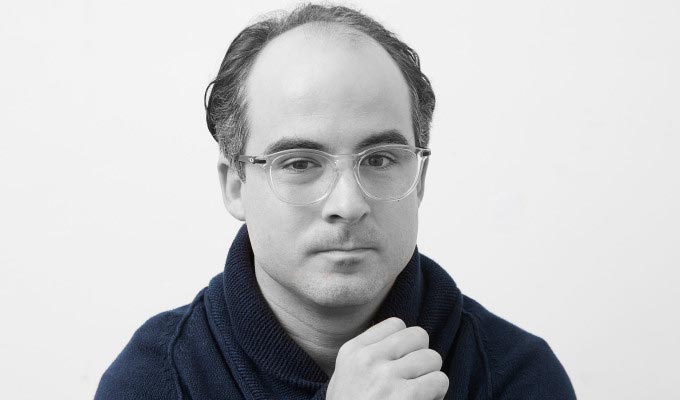 Stuart Daulman: Masterclass
Stuart Daulman's self-proclaimed masterclass in comedy is a cynical industry in-joke writ large. His tongue-in-cheek advice to aspiring stand-ups is almost all about the peripheral, such as social media skills, networking and flyering. As for the work itself, his sardonic advice is to be so blandly, formulaically relatable as to be able secure a job on commercial radio.
There may be an inherent flaw in this show since the insiders it will most appeal to those who already know all the gags about the business. Certainly, comedians often make jokey asides about the sort of subjects Daulman tackles: shoulder-surfing to seek more important people in the VIP bar, taking review quotes out of context, the impossible finances of festival shows or the contrived poses fellow stand-ups adopt for their posters. But rarely does this make for a full hour.
Even if they were already well aware of the tropes about their business, comedians in the room lapped up the chance to hear them vocalised. Daulman's gentle, dry delivery works well with the jaundiced material, getting laughs from anticipation and even for lines that aren't inherently funny. Meanwhile more clear-cut gags come from the cheesy images used to illustrate his lecture, tossed on to the overhead projector by his similarly deadpan sidekick Jake Ludowyke.
Daulman labours his points, however, as he stretches his observations to fit the time slot, getting quite cliquey for a wider paying audience, even if they come from a sincere place. Or maybe not *paying* audiences. Another flaw in his 'masterclass' idea is that it's likely to appeal most to those who can blag free entry on their passes rather than buy tickets. No wonder part of his advice is how to scrimp and beg for money, willingly accepting any degrading consequences of his choice to follow a career in comedy.
For all its limitations, however, the show takes a significant upward swing in the final quarter, when Daulman gets more subversive and meta with his ideas, and turns his world-weary gaze on to his own, proudly-proclaimed brand of alternative comedy. Here he's at his most imaginative and self-aware, keeping the room guessing just where it was coming from.
One comedy trope he didn't address is stand-ups making an hour-long show out of maybe 40 minutes of material. Daulman might be guilty of that, but Masterclass is undoubtedly intriguing, even if it's not a laugh riot.
And no, Stuart, you cannot take 'laugh riot' out of context for your next poster…
Review date: 12 Apr 2019
Reviewed by: Steve Bennett
Reviewed at: Melbourne International Comedy Festival
Recent Reviews
What do you think?