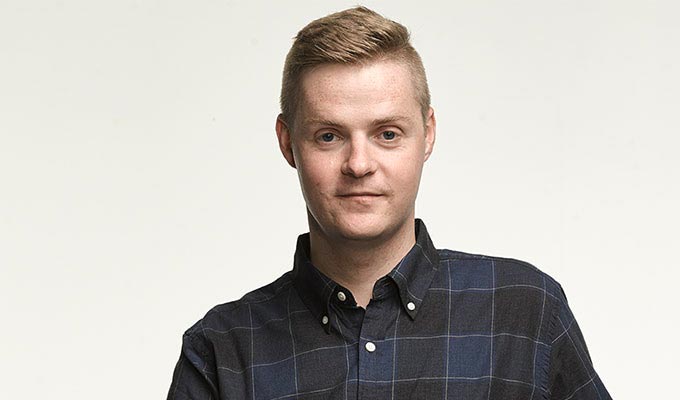 Tom Ballard: Enough
Tom Ballard got dumped by the ABC last year, when they axed his low-rated topical programme Tonightly – and he's very angry about it.
In fact, he's very angry about a lot of things: about the regulators who probed the show's use of a C-bomb, his sluggish sex life, body hair, the alt-right and about climate change. But mainly about capitalism, that really boils his piss.
The constant rage means Enough is something of a one-note onslaught, Ballard exploding with overblown outrage at every little thing with little variance of light and shade. Even a cheeky anecdote about his awkwardness at going to a gay sauna for the first time is delivered at full pelt.
However, the technique proves very effective when he gets his teeth into the economic system that has condemned most of his generation to decades of rental house-shares and limited prospects of career fulfilment. Exasperated at the increasing funnelling of wealth upwards, he's proud to call himself socialist – even if he's doing OK from capitalism, thanks to that ABC gig.
And what desperate rallying cry does he use for his nihilistic anthem of disaffected labour? 9 To 5 by Dolly Parton, which you'll never hear in quite the same jolly way again after her highlights the bleak lyrics.
Ballard directs much of his fury at the baby boomers who never knew such hardship, yet who complain about pampered millennials and their smashed avocado lifestyle. Yet in some senses he might admit to being mollycoddled, certainly when it comes to using UberEats to deliver McDonald's to his sofa – thus fuelling the insecure gig economy he rails against.
As a comedian, he is part of that gig economy – as well as 'commodifying laughter' like a good capitalist – and his self-deprecating tales of demeaning jobs he's had before making it are consistently amusing.
He neatly ties most of his strands around his central argument, helped by the fact that capitalism has its tentacles in every aspect of life. Some links are obvious – the faux-mateyness of big businesses such as Virgin – others less so. Apparently Ballard once farted in a woman's face on a tram because… capitalism.
He's not the first to complain about many of the major issues tacked in Enough, but the gripes are well-packaged, delivered with a vigour and a passion, and frequently a funny punchline too.
Review date: 4 Apr 2019
Reviewed by: Steve Bennett
Recent Reviews
What do you think?