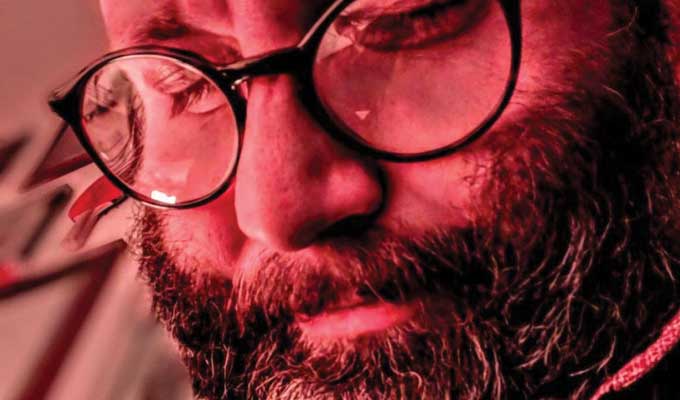 Daniel Kitson: Keep
Marie Kondo might be at the peak of the zeitgeist with her Netflix series about decluttering, but it is not a concept Daniel Kitson has any truck with.
He admits his house is full of stuff – not documentary-level hoarding, you understand, but the physical remnants of the past experiences that have shaped him.
His project for Keep was to comprehensively catalogue every item in his sizeable house – all 20,000 of them – on to index cards, which he now reads out on stage, one by one, over the course of a couple of hours. By doing so, he claims to be revealing a truly honest picture of who he is, given that a dispassionate list, undiluted by extraneous commentary, cannot lie.
Thankfully, Kitson has not tipped fully over into pretentious performance art territory, and this set-up is but a ruse for him to mull over some familiar and universal themes: memory, loneliness, relationships, regret and the act of storytelling itself, particularly its collateral effect on the supporting characters.
As his navelgazing experiment veers from its advertised course, Keep becomes a little more like stand-up – variously self-reflective and judgmental – and a little less like Kitson's trademark theatrical storytelling monologues. The course of the show, tantalisingly, is not exactly clear for a while, the boundary between the planned and the spontaneous a delightful blur.
Yet when things do become apparent, Kitson strings us along needlessly, and the show starts to merely pootle along, which is disappointing given Kitson's strong track record. Perhaps this is proof that even an auteur needs an editor.
Ever playful with theatrical conventions, he acknowledges his conceit once we've all twigged it – yet still persists with it, having his cake and eating it with slightly unsatisfying results. Similarly he out-and-out acknowledges that using the contents of his house as a metaphor for the contents of his being is route-one stuff, like a magician revealing his trick.
Yet even while the premise becomes increasingly unconvincing, we are never far from a beautifully crafted and pithily sage bon mot. His analogy for privilege is unforgettable, and some of his seemingly random intolerances for the quirks of others are deliciously pointed. And he remains a comedic voice who searches deeper, even if many of his themes are now familiar to acolytes.
The conclusion of Keeps comes after too much faffing around with the index cards that his premise has made necessary, but when we get there it is a rewardingly tidy culmination of the clues that Kitson dropped over the previous two hours. If only he could declutter the journey a bit.
• Daniel Kitson: Keep is on at the Battersea Arts Centre, South London, until January 31.
Review date: 17 Jan 2019
Reviewed by: Steve Bennett
Recent Reviews
What do you think?