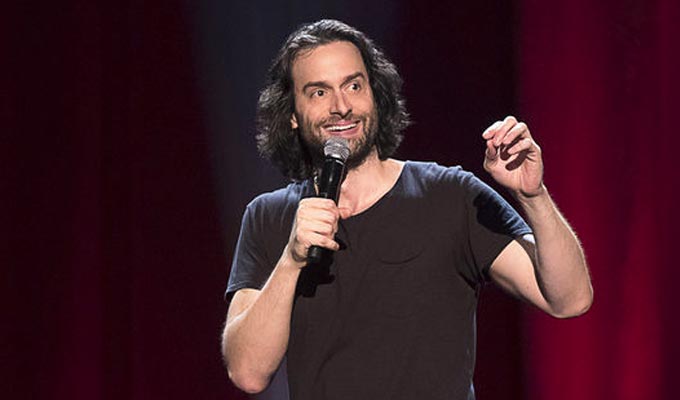 Comedians Of The World - Chris D'Elia: Nonstop
This series might be Netflix's attempt to unite the world in comedy, but Chris D'Elia might have the opposite effect, with his material about how Australian chicks are ugly.
Yep, D'Elia is – or at least plays it like – the dumb, brash American who can't fathom anything beyond his limited, self-centred experience. When he can't understand the Australians, it's their fault for having an accent; when they can't understand him, it's their fault too.
He talks a lot about Australia in this special, which is odd as he has nothing really to say about it, save for the fact he didn't see any kangaroos and thought the 14-hour flight to get there from Los Angeles was long. As part of that routine he starts to mull 'what's the co-pilot for?' For, this is the sort of supposedly observational comedy where you have to pretend to be THAT stupid to not understand such basic facts.
But smart is not on D'Elia's attributes. He's a 38-year-old with the mentality of a frat boy, who over the course of the half-hour talks about his sexual escapades, does a cod Japanese accent and impersonates the late Stephen Hawking, which he thinks makes him edgy when it's one of the hackiest things a comic can do.
He has a surprisingly sharp bit about language structure, but for the most part, he's just an idiot talking about being an idiot. It's comedy for people who are missing Pauly Shore.
Comedians Of The World - Chris D'Elia: Nonstop is now available on Netflix. Watch here.
Review date: 4 Jan 2019
Reviewed by: Steve Bennett
Recent Reviews
What do you think?