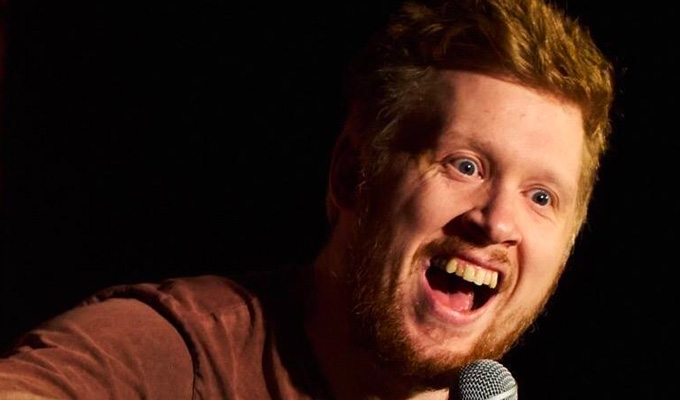 Paul Smith: Hiya Mate
It's a remarkable achievement by any yardstick: for the compere of a local comedy club to be able to pack out an arena. But Paul Smith's become something of a hometown hero in Liverpool for hosting Hot Water's shows, with every audience exchange going on YouTube.
So after a week of playing the Echo Arena's roughly 1,000-capacity at the start of his Hiya Mate tour, Smith ended it last night in the main hangar-like space, more than three-quarters filling it.
Few comics achieve such success by being innovative, and Smith's approach is to be the cheeky everyman, regaling the massive crowds with personal tales as if they were his best pals.
In content, humour and attitude, there's not much to separate him from scores, if not hundreds, of other comedians. The difference is that his fans have built an almost personal relationship with him via the virtual intimacy of the internet: they see him every week and he's part of their lives. He reciprocates, too. How many arena-fillers invite their audience to join him in a particular pub after the gig? Smith does.
Not that his success is confined to Liverpool, mind. His tour has included such stop-offs as the Apollo in Hammersmith – although Merseyside is where it's strongest.
Smith starts his show with the compering that's his bread-and-butter. 'What do you do, mate?' he asks everyone, and has a quick response to everything thrown at him. The comebacks aren't brilliantly imaginative - one bloke's portrayed as a hardman, another a druggie, and the young couple are asked intrusively prurient questions about their sex life – but the banter is fluid. Never mind that there are at least a dozen unsung-hero club MCs around the country who are sharper, his banter flies here.
The show proper revolves around his home life, especially the strained relationship with his wife. There's an unpleasant undercurrent of misogyny here as he variously calls her a 'miserable bitch', 'fat bitch' and simply 'a cunt'. The joke is that he's saying the unsayable, an overreaction to day-to-day domestic strife that he'd never say in real life, but it's a crude tool. Similarly, a much-used part of his technique – powerfully effective as it is – is to punch up workmanlike stories with a lot of swearing.
Smith's set-up for the whole show is that he's had such a huge marital row that he's been given the silent treatment for 26 days. After a lot of digressions about minor rows, we find out what it is… although he stretches his reputation for telling real-life anecdotes with the unlikely pivotal 'fact' that when going to confront a potential home intruder his instinct is to masturbate to psyche himself up.
On the circuitous way to this conclusion, there's a long yarn about going to Lake District retreat, which is basically a 'so I got high' story; stories about sex toys and a gripe about his festive gifts whose payoff is as predictable as Christmas falling on December 25.
Though he goes for low-hanging jokes, Smith can elevate himself from the material by portraying himself as a useless, selfish schlub as well as displaying a relatable humanity throughout. This comes to the fore when he talks about raising his children, especially his five-year-old son, George, who has non-verbal autism, and their interactions provide by far the best routines of the show: personal, tender, unconventional and funny.
These factors aren't always present. Smith's broad, chummy appeal is undeniable, and he has a finely-honed sense of timing and rhythm - but much of his humour is unexceptional.
Review date: 17 Nov 2018
Reviewed by: Steve Bennett
Reviewed at: Liverpool M&S Arena and Auditorium
Recent Reviews
What do you think?